TelexFree mattress money mule to change money laundering plea

Cleber Rocha, accomplice of TelexFree's Carlos Wanzeler, was indicted back in March for money laundering.
The indictment followed the arrest of Rocha in January, after authorities caught him distributing large sums of money on Wanzeler's behalf.
Information provided by Rocha lead to the seizure of twenty million dollars, hidden under a mattress in an apartment Rocha was staying at.
Upon indictment Rocha entered a not guilty plea on April 5th.
His latest filing on the case docket however suggests that's going to change later this month.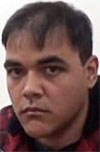 On September 26th Rocha (right) filed an assented Motion to Set Hearing Date For Change of Plea.
In the motion Rocha's attorney reveals he 'anticipates entering a change of plea' on the requested date of October 12th.
On September 27th Judge Sorokin scheduled a hearing for October 11th.
I imagine Cleber will now plead guilty, but we won't know for sure until the 11th.
Given the Prosecutor has signed off on Rocha's motion, I'm thinking they've probably worked out a plea deal.
Cleber was close enough to Wanzeler to know stuff, and with Wanzeler a fugitive, what he knows might inch US authorities that much closer to dismantling what's left of Wanzeler's Ponzi empire.
TelexFree was a $3 billion dollar Ponzi scheme shut down by the SEC in 2014.
Wanzeler co-founded the scam and managed to evade US authorities and flee to Brazil. He's believed to be living off whatever funds he managed to squirrel away.
Update 20th October 2017 – At a hearing held on October 19th, Cleber Rocha plead guilty to two counts of money laundering.