TelexFree mattress money mule pleads guilty

Back in January Cleber Rocha, an accomplice of TelexFree owner Carlos Wanzeler, was caught trying to launder over twenty million dollars in stolen investor funds.
An indictment on two counts of money laundering followed in March, which Rocha initially plead not guilty to.
As of June Rocha was still contesting the indictment, however earlier this month it was revealed Rocha intended to change his plea.
On October 19th a hearing was held, during which Rocha officially plead guilty to two counts of money laundering.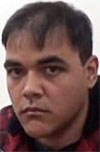 Rocha's guilty plea begs the question what went down between him and the DOJ since June. Wanzeler trusting Rocha (right) with over $20 million to launder suggests they were close.
Unfortunately what with Wanzeler being a fugitive hiding out in Brazil and the DOJ still working a case against him, specifics of any cooperation between Rocha and the DOJ are unlikely to be made public.
In the meantime Rocha's guilty plea has been accepted by the court. A sentencing hearing has been scheduled for December 7th.
Stay tuned…
Update 8th December 2017 – Due to a delay with the Pre-Sentence Report and Rocha requesting additional time to obtain 'letters of support from friends and family in Brazil', sentencing has been postponed to December 20th.
Update 9th February 2018 – On February 8th Cleber Rocha was sentenced to 33 months in prison.