DOJ claim Rocha voluntarily gave up evidence (TelexFree)

A fortnight ago news broke that Cleber Rene Rizerio Rocha, better known as the TelexFree money mattress mule, wanted evidence obtained against him suppressed.
Cleber claims statements he made after his arrest were obtained "in violation of (his) Fifth Amendment right to counsel". Evidence obtained from his phone meanwhile was obtained "without a warrant and without consent".
In a June 27th response filing, the DOJ paint a different story.
While the DOJ acknowledge an "underlying substance to some of Rocha's claims", the regulator states his motion "mischaracterizes the (arresting) agent's behavior".
As is obvious from the video recordings of the event, the agents were always polite and not particularly aggressive with Rocha; they did not "threaten" him and although they surely tried to induce his cooperation, this did not amount to "intimidation."

Rocha strains to paint the agents as improperly aggressive because he cannot otherwise contest his own waiver of rights and consent to search.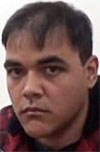 Interestingly, the DOJ claim Rocha "lied during nearly all" of his first interview.
Allegedly, it was only when Rocha (right) was informed he'd be "transported to jail" that he caved and spilled the beans.
After being told he would be transported to jail, Rocha asked why he had to go to jail and began explaining that he was just doing someone a favor.

The agent stopped him, asked if he wanted to talk to them, and Rocha confirmed that he did.

This is enough.
With respect to Rocha's Fifth Amendment violation claims, the DOJ contend
Fifth Amendment violations only prevent the use of defendants' statements at trial; they do not support suppressing physical evidence obtained via consent, so long as that consent was voluntary (in the literal sense).

Rocha knowingly and voluntarily consented to a search of his apartment.
Had Rocha not given consent, the DOJ claim they would have obtained a warrant anyway as the apartment was in the name of Esdras Freitas, 'the ex-wife of a TelexFree founder and a name already known to the agents'.
As to Rocha's cellular telephone, the agents seized when he was arrested, but the government has never searched it.

The arresting agents secured access to the phone by putting it into airplane mode and then into a Farraday bag, after which it was entered into evidence pending a search warrant (which the government agrees is required).
Rocha has requested an evidentiary hearing on the matter. The DOJ has asked an affidavit Rocha filed be stricken, on the basis he hasn't consented to cross-examination.
Rocha cannot put his own self-serving testimony into the record but then block the government from testing his claims on crossexamination.
Given Rocha has already lied to federal agents, I think that's a fair request.
Rocha lied during most of the interview, claiming to know nothing about a stash of money or what was in the suitcase he delivered.
Perhaps the most compelling aspect of Rocha's motion was the alleged ignoring of his request for an attorney by DHS agents.
Supported by video footage and transcripts submitted to the court for review, here's how the DOJ claim the second interview was initiated.
SA Lindaman said, "He wants a lawyer? He doesn't want to talk to us anymore?," which Rocha confirmed ("I prefer if you don't" (13:55)).

The agents stopped questioning him.

That is, the agents stopped questioning him within about 20 seconds of understanding that Rocha was invoking his right to counsel.

After the interview ended, Rocha was left in the conference room while the agents arranged to transport him for the night.

An agent who had not been involved in the questioning stayed with Rocha – a necessary step because the conference room was not secure.

No one talked to Rocha in this period.

Rocha became more upset, however, such that the agents could hear him sobbing across the office in their desk area.

At some point someone gave him some water.

Having completed the necessary arrangements for transport with a supervising agent, after about 30 minutes TFO Del Figueredo re-entered the room and told Rocha he would soon be taken to Brookline for the night.

Rocha describes the subsequent exchange as the agents "disregard[ing] Rocha's previous invocation of the right to counsel" and making "a series of threats and promises to break Rocha's will and coerce him," but this is a rank mischaracterization.

In response to being told about the transport, Rocha became more upset and wanted to know why he had to go to jail.

He began to explain that he was just doing someone a favor and referred to his wife.

Del Figueredo (the agent translating) responded by asking him if he wanted to talk more with the agents.

Rocha said yes, and Del Figueredo asked him again, to confirm. Del Figueredo relayed this to the other agents, some of whom re-entered the room.

In an effort to calm Rocha, the agents told him they would talk to the prosecutor on his behalf and that maybe he could be released that night.

At some point, Del Figueredo or another agent told Rocha it was his last chance to cooperate with the authorities.

Upon re-entering, Agent Lindaman also asked Rocha if he wanted to talk to the agents again, which Rocha confirmed.

Lindaman restarted the camera. After recording began, Rocha was Mirandized again – in Portuguese – including again being given the Miranda warnings written in Portuguese.

He acknowledged understanding the warnings and agreed to talk to the agents.
With the Miranda rights provided in Portuguese and an agent fluent in Portuguese on hand, it's a bit rich for Rocha to claim he had no idea what was going on.
One of the key elements in Rocha's suppression motion was the portrayal of himself as a humble visitor to the US who was set upon.
The DOJ deliciously destroy this false representation;
Rocha is a close associate of Carlos Wanzeler and Leonardo Casula, two men who helped perpetrate the TelexFree pyramid scheme between February 2012 and April 2014.

The TelexFree pyramid scheme is one of the largest ever prosecuted, inflicting financial losses on 1,887,000 investors worldwide, who lost a total of $3,045,000,000.

In April 2014, the day agents searched TelexFree's offices, Wanzeler fled to Canada and then to Brazil, where he now lives free from the risk of extradition.

His abrupt departure, however, caused him to leave behind tens of millions of dollars he had laundered from TelexFree accounts.

This is where Rocha comes in, and he is not quite the innocent lamb portrayed in his motion.

In his memorandum Rocha allows that he has visited the United States "on a few occasions," but fails to note that on several of those occasions he was here to help conceal and launder millions of dollars for Wanzeler.
The DOJ have requested Rocha's Motion to Suppress be denied.
An evidentiary hearing on the matter has been scheduled for July 31st. Stay tuned…