TelexFree mattress money mule sentencing delayed to February, 2018

Cleber Rene Rizerio Rocha, better known as the TelexFree mattress money mule, was busted earlier this year trying to launder $20 million in stolen Ponzi funds.
Following a guilty plea in October, Rocha was scheduled to be sentenced on December 20th.
On December 18th Rocha filed a motion requesting his sentencing hearing be continued. The motion was denied.
On December 19th Rocha filed a supplemental motion in support of his original motion, which was granted on December 20th.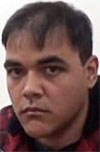 Rocha's supplemental motion claims his attorneys need
more time to address questions and concerns raised by Mr. Rocha and members of his family in Brazil.

Given the language and cultural issues and other challenges, this process has taken longer and has been more difficult than anticipated.

The reason for this request has to do with (privileged) attorney-client communication issues.
As to sentencing, on December 19th the DOJ filed an application to have Rocha deported.
In a hilarious attempt to twist Rocha's money laundering crimes, a sentencing memorandum filed on December 20th states
The unprecedented recovery of Nineteen Million Two Hundred Thousand Dollars ($19,200,000.00) must be credited to Mr. Rocha.

The recovery of these funds, which were made available for the
Telexfree victim compensation fund, provided funds available for restitution to thousands of victims.
Let that sink in.
Rocha is demanding credit towards sentencing for the return of $20 million in stolen Ponzi funds to victims, because he was caught trying to illegally launder the funds for TelexFree owner Carlos Wanzeler.
Had Rocha of succeeded, Wanzeler's victims wouldn't have seen a cent.
Despite that, Rocha seeks to use the $20 million as leverage for a sentence of '14 months imprisonment, followed by immediate voluntary deportation to Brazil'.
It is unimaginable for Mr. Rocha, as well as his wife and family, that he has been incarcerated in a prison in the United States for a year, and that he also faces a serious prison sentence in this matter.

This is an almost unthinkable scenario given the quality of the person Mr. Rocha is, how he has lived a law-abiding lifestyle, and the circumstances of this unfortunate incident wherein he agreed to do a favor for a friend without a full understanding of the
ramifications.
Break out the violins…
Come on now. Rocha was busted with $20 million on behalf of a fugitive wanted by US authorities.
Who takes a job like that and thinks it's all above-board?
Worse still, Rocha's attorneys liken him to the real victims of TelexFree;
the reality is that Mr. Rocha has become yet another casualty of the Telexfree scheme, an intricate criminal enterprise run by Carlos Wanzeler, James Merrill, Leo Casula and others which has already victimized more than 1.8 million people.
Talk about insulting. I doubt there's a single TelexFree victim that'd equate their situation to Rocha caught laundering $20 million.
In contrast to Rocha's crocodile tears memorandum, the SEC claim he
was a trusted member of a conspiracy to launder $20,000,000 in proceeds from a global pyramid scheme.

Rocha was also familiar with TelexFree: TelexFree records confirm that he was a TelexFree investor, and during his interview he explained to the agents how TelexFree online credits could be sold to other investors for cash.

Rocha told agents that he was the one who maintained and distributed Wanzeler's hidden cash in the United States.

Rocha was not oblivious to any detail of the operation – he knew he was moving enormous amounts of U.S. currency (he had to count it out on each occasion), and he knew he was helping to move the money out of the United States illegally.

Rocha also knew that the money was TelexFree money.

That is, he knew the money came from a fraud.

In short, Rocha knew exactly what he was doing and did it more than once.

Moreover, he valued his own gain (which, at a minimum, was four free trips to the United States and whatever Wanzeler paid him) over the losses suffered by TelexFree's victims.

Rocha was not suckered by Carlos Wanzeler's charm. He was not duped or manipulated. He is not an impressionable innocent, caught in a web of crime and intrigue.

There is nothing mitigating his status as a crucial member of a conspiracy to launder fraud proceeds.
The DOJ is asking for forfeiture of assets and 40 months of incarceration (3.3 years), followed by three years supervised release.
The issue of asset forfeiture appears to be moot, with an order preliminary approving forfeiture on December 14th.
Rocha's sentencing hearing has been postponed to February 8th, till which he's to remain in custody.
Stay tuned…
Update 9th February 2018 – On February 8th Cleber Rocha was sentenced to 33 months in prison.