Telexfree mattress money mule detained until trial

In one of the more dramatic MLM underbelly arrests we've seen, earlier this month Cleber Rene Rizerio Rocha was apprehended at a Best Buy in Massachusetts.
Rocha led HSI agents back to a "stash house", where they found $20 million stashed under a mattress. Rocha was allegedly acting on behalf of Carlos Wanzeler, who wanted to launder about $40 million in stolen TelexFree Ponzi funds to Brazil.
Wanzeler fled the US after regulators shut down TelexFree in 2014. He remains a fugitive on the run.
On January 23rd Rocha's detention hearing was held. Judge Dein has ordered Rocha to remain in detention until his criminal trial.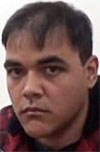 As per the detention order;
Rocha is charged in a criminal complaint with a conspiracy to commit money laundering.

The evidence against him at this juncture is strong.

In April 2014, one of the founders of a massive pyramid scheme known as TelexFree, Carlos Wanzeler, fled the United States to Canada and then Brazil when federal agents executed search warrants at TelexFree offices.

As a citizen of Brazil, Wanzeler is not subject to extradition.

Wanzeler left behind millions of dollars, and federal authorities have been tracking his efforts to recover that money.

The investigation led to Rocha, who was caught delivering in excess of $2 million to a confidential witness, who was supposed to launder the money and send it out of the United States.

Rocha had obtained the money from a stash house, to which only he had access.

After his arrest, he identified the stash house where agents recovered $20M in a bed frame.

Rocha is a citizen of Brazil, with no ted to the United States. His wife, parents and siblings all live in Brazil.

He has no criminal record, although admitted this is his 4th visit to the United States to deliver money for Wanzeler.

He has proposed being released on an electronic monitor to live in an apartment.

The apartment is rented by the former wife of one of the TelexFree founders.

If the defendant were to return to Brazil he would not be subject to extradition. The guide range for this offense is a minimum of 97 months (~8 years).

The court finds that there are no conditions which can be set which would reasonably insure Rocha's appearance in court.

There is a considerable amount of unaccounted-for money, which Rocha could have access to, either on his own initiative or at the direction of Wanzeler.

There is no incentive for him to remain in the United States, and every incentive for him to flee given the strength of the case against him, the fact that he is facing a lengthy sentence, the fact that he would not be subject to extradition if he were to return to Brazil, and the fact that he has no tied to the United States.

Rocha is remanded to the custody of the Attorney General.
Sounds like Katia Wanzeler went through with her divorce but is still keen to help her husband.
In covering Rocha's original arrest, I opined the divorce might be a red herring to give the appearance of a disconnect between Katia and her husband.
Launder $20 million out of the US, get a divorce, sit tight for a few years and then quietly slink off to Brazil to reunite and live the high life.
Before Rocha was apprehended he was observed meeting up with and handing Katia Wanzeler a purse (presumably stuffed with money). What for has not been revealed.
Stay tuned…
Update 22nd March 2017 – Rocha and accomplice Leonardo Casula Francisco have been indicted on two counts of money laundering. As of yet no trial date has been set.