TelexFree and WCM777 banned in Peru
Following in the footsteps of Colombia, who in late November suspended local WCM777 operations and launched a criminal investigation into the company, Peru's Superintendency of Banking and Insurance (SBS) have today banned WCM777 from operating in the country.
Also caught up in the regulator's announcement is TelexFree, with the SBS warning the Peruvian public that
companies Capital Market World 777 (WCM777) and TelexFREE are not allowed to raise money from the public in Peru.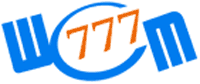 In late November, just two days after Colombia declared WCM777 illegal, Peruvian congressman Jaime Delgado hinted that regulatory action was in the pipleline. Commenting on WCM777's business model, Delgado  stated
WCM777 (World Capital Market) offers gains of up to 300% of the people who make an investment of between $399 and $1999 (USD).

It seems that, initially, the scheme works. However, as time passes and when it is not possible to convince more people (to invest, the company) stops paying (its existing) investors. Consumers should be alerted to this business.

And as previously reported on BehindMLM, TelexFree has been openly advertised as an investment scheme for some time now.
Somewhat curiously, when Peruvian media contacted the SBS back in early November with concerns about TelexFree being a Ponzi scheme, the agency advised that
(In TelexFree) this is not such a case because it manufactures a product (the Internet communication system) and do not provide interest on the money.
Whether or not the SBS had actually investigated TelexFree's business model prior to issuing the above statement is unclear, however now a month later it seems they've changed their tune.
With both TelexFree and WCM777 taking new investments from affiliates and using it to pay off existing affiliate investors, the move to ban TelexFree and WCM777 in Peru obviously comes as no surprise.
Although the SBS don't specifically call out either TelexFree or WCM777 as a Ponzi scheme, they do acknowledge that both companies 'accept money from others for mutual deposit'.
Turns out that if a company wishes to do that in Peru, they need to seek the 'approval of the Superintendent'. With both TelexFree and WCM777 using their respective "mutual deposits" to pay off affiliates who have previously deposited funds, the chance either scheme would be approved even if they did apply to the SBS is non-existent.
At the time of publication, neither TelexFree or WCM777 have issued a public response to the SBS's decision.