Sann Rodrigues to plead guilty to visa fraud

In May of 2015 TelexFree top investor Sann Rodrigues was arrested for visa fraud.
Rodrigues initially plead not guilty, however a Status Report filed back in August strongly suggested a plea agreement was on the table.
As part of a plea agreement filed on September 28th, Sann Rodrigues will now plead guilty to visa fraud.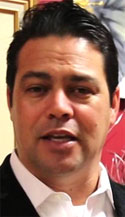 Rodrigues' plea agreement is dated September 17th and stipulates that
at the earliest practicable date, Rodrigues shall plead guilty to Count One … which charges him with visa fraud.

Rodrigues expressly and unequivocally admits that he committed the crime charged in Count One of the Indictment, did so knowingly, and is in fact guilty of that offense.
Rodrigues signed the agreement on September 23rd but has as of yet to formally enter a plea.
Once filed, Rodrigues faces a maximum penalty of ten years in prison, supervised release for three years and a $250,000 fine. Rodrigues might also face deportation.
In the plea agreement the DOJ has recommended Rodrigues be sentenced to
incarceration as per the applicable guidelines
a fine as per the applicable guidelines
36 months of supervised release
$100 payment of a mandatory special assessment
Rodrigues' counter-recommendation is that he only serve time and pay the mandatory special assessment.
Rodrigues' proposed plea agreement is currently before the court and awaiting a decision.
Stay tuned…
Footnote: Our thanks to Don@ASDUpdates for providing a copy of Sann Rodrigues' proposed plea agreement (filed September 28th).
Update 24th October 2016 – On the 5th of October Rodrigues entered a formal guilty plea. Sentencing is scheduled for November 15th.