Eight TelexFree condos recovered from Carlos & Priscilla Costa

As per an agreed settlement, Carlos Costa and his wife are set to surrender eight condominiums to the TelexFree Trustee.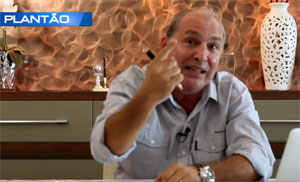 Through accounts held in Priscilla Costa's name, the Costas netted $542,298 from TelexFree victims.
That's on top of whatever Carlos Costa (right) managed to steal as head of Ympactus, TelexFree's Brazilian operations.
While the Costas maintain there's nothing wrong with stealing over half a million dollars through a Ponzi scheme, they've agreed to hand over eight Pompano Beach, Florida condos.
The basis of the settlement is Jim Merrill identifying the condos as having been purchased with funds tied to TelexFree.
Jim Merrill was a co-owner of TelexFree. He was sentenced to six years in prison in early 2017.
How much the condos are worth isn't referenced in the proposed settlement. A search of the address however reveals an estimated $95,000 to $118,000 value per condo.
Even at the lower end, the value of the eight condos should more than cover the amount Priscilla Costa stole from TelexFree victims.
If approved, the proposed settlement will end the US government's interest in Priscilla Costa.
Carlos Costa is facing multiple criminal charges in Brazil over his role in Ympactus. As we understand those cases are still playing out.
Pending approval of the settlement between the TelexFree Trustee and Carlos and Priscilla Costa, stay tuned…
Update 26th March 2019 – The Trustee's settlement with Carlos and Priscilla Costa was approved on March 25th.