Carlos Wanzeler's seized assets to be sold (TelexFree)

Carlos Wanzeler, one of the masterminds behind the $3 billion TelexFree Ponzi scheme, remains a fugitive at large.
A hasty flight to Canada and then Brazil saw Wanzeler leave behind a significant number of assets, which were promptly seized by the DOJ.
These assets are currently in storage, where they 'are incurring storage costs and depreciating in value.'
In an attempt to maximize the monetary value derived from Wanzeler's seized assets, the DOJ has asked for permission to sell them off.
Whereas Wanzeler apparently has no interest in returning to the US to face justice, through their attorneys he and his wife Katia have consented to sale of the assets.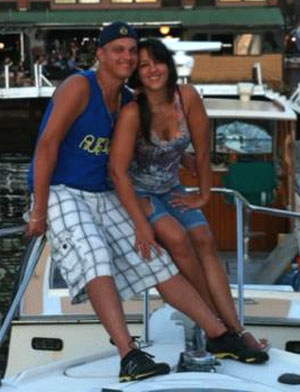 Said assets include luxury cars, a Toyota and two boats:
a 2014 BMW X6
a 2013 BMW X5
a 2013 BMW Z4
a 2009 Ferrari 430
a 2013 Porsche Boxter
a 2013 Toyota Highlander
a 2007 Sea Ray 40 motor yacht and
a 2003 Maxum boat
Proceeds of the sales will be held by the Department of Homeland Security in an interest-bearing account, pending the eventual outcome of Wanzeler's criminal proceedings.
Seeing as there's seemingly only two possible outcomes (jail like Merrill or Wanzeler remains a fugitive on the run for the rest of his natural life), his consent to the sale seems a bit strange.
I suppose had Wanzeler of objected, one way or another the DOJ would have proceeded to sell the assets off anyway.
Asking a fugitive on the run for permission to sell off seized assets sounds more like a courtesy than a legal requirement.
Judge Hillman signed off on the DOJ's interlocutory sale motion on November 2nd.
The order will see the Wanzeler's transfer possession and title of the assets over to the DOJ, after which they will be promptly sold off.