Carlos Costa facing jail time for $1.3 million dollars in tax fraud

Tax authorities in Brazil aren't done investigating TelexFree, with the latest seeing Carlos Costa sued for $1.3 million dollars in tax fraud.
As per a lawsuit filed by the Federal Public Ministry of Espirito Santo (MPF), in 2012 Costa failed to declare earnings R$4.4 million ($1.3 million USD).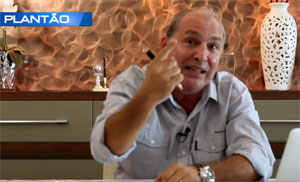 The earnings were related to TelexFree, with MPF alleging Costa (right) failed to report the income to reduce his income tax.
MPF have officially charged Costa with providing false statements to Brazil's IRS.
If convicted, Costa is up for a fine and two to five years in prison. This may be increased if MPF are able to prove the income was obtained illegally and 'caused serious damage to the community'.
Sounds like a slam dunk case to me.
Horst Fuchs, TelexFree's lawyer in Brazil, said Costa had yet to be summoned and so would not present himself. Costa himself was unavailable for comment.
In addition to scamming thousands of people out of billions of dollars, whether Costa will claim god also advised him commit tax fraud remains to be seen.
Earlier this year the Brazilian IRS slapped TelexFree with a $130 million dollar tax penalty. As I understand it the case is ongoing..