TelexFree bankruptcy denied, BBOM fraud thwarted
Brazilian regulators are currently on fire in their handling of both the TelexFree and BBOM Ponzi scheme fraud cases.
Setting an example that India and other countries drowning in Ponzi and pyramid scheme fraud would do well to follow, Monday firstly saw TelexFree denied their bankruptcy protection application and then on Tuesday, the uncovering of a fresh $8.6 million USD fraudulent transfer attempt by BBOM that prosecutors managed to thwart.

Late last week news broke that TelexFree was going to file a Bankruptcy Protection application in the Brazilian state of Espirito Santo. The application, filed on Thursday, was largely seen as a desperate attempt to stall investigations into the company. The granting of Bankruptcy Protection to TelexFree would have seen all investigations into the scheme automatically suspended for 180 days.
In order to win their application, TelexFree had to present a judge with a "recovery plan", in which the company was not permitted to use 'assets and bank accounts ​​blocked by the (Acre) injunction' to settle its debts.
Upon hearing this I figured TelexFree were going to dip into their global affiliate investment funds, much to the peril of TelexFree's non-Brazilian affiliates.
Turns out TelexFree's plan was much simpler than that, with the company arguing that, despite having the same owners, Ympactus Commercial LTD was a separate individual company to TelexFree.
The basic thrust of the argument behind the Bankruptcy Protection application was that TelexFree could pay off Ympactus' debts, presumably using Ympactus' money. Ympactus couldn't use the money frozen by the Acre injunction but TelexFree could.
Ympactus also claimed to have "severed ties" with TelexFree, and that they would seek a partnership with another VOIP provider if granted Bankruptcy Protection (which would no doubt somehow be connected to TelexFree), with the goal of regaining their Brazilian VOIP marketshare.
As absurd as that logic sounds, that's what TelexFree presented in court. Along with the labelling of the Acre injunction as 'teratological, illegal and unconstitutional'.
Not suprisingly a Judge tore TelexFree's argument to pieces and denied the application.
Hearing the case, Judge Braz Aristóteles dos Reis firstly pointed out that in the public eye, TelexFree and Ympactus are one and the same company. That withstanding, they both also list James Merril as the owner in official company-related documents.
Furthermore, according to Brazilian law a company provided as a credit source in a Bankruptcy Protection application has to demonstrate active operation for over two years. Ympactus failed on this count with tax filings only dating back to 2012.
TelexFree's lawyers attempted to argue that Ympactus had been in business since 2010, however the Judge threw that argument out after it was revealed for the months of September and October 2011 at R$63 ($28.63 USD) and R$21 ($9.54 USD) respectively.
These amounts, in the Judge's opinion, clearly demonstrated Ympactus' failure to meet the requirement of "regular (business) operations) for two years prior.
With a successful Bankruptcy Protection application likely seeing the unfreezing of Ympactus' Brazilian assets, quite obviously the plan was to get the assets unfrozen and to pay off affiliates using TelexFree.
Effectively Ympactus would pay itself by routing the money through TelexFree, thus circumventing the Acre injunction which prohibits Ympactus from paying its affiliates.
TelexFree are free to appeal the Judge's decision, however TelexFree winning an appeal would appear to be an unlikely scenario.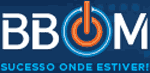 Meanwhile over in the BBOM case, the company was again caught with its pants down as it attempted to pay off its affiliates through a shell gift card company.
Setting up the company "Webcard Administrator Card Ltd" in the name of BBOM's Managing Director, Aline Rizato Riguetti, the company hoped to transfer $8.6 million USD to the company, load the funds on to gift vouchers and then passed onto BBOM affiliates as a ROI payment on investments made with the company.
Public Prosecutors picked up on the attempted fraud when BBOM attempted to transfer money to Webcard Administrator Card from one of BBOM's currently frozen bank accounts.
Whether or not BBOM will be fined for trying to circumventing an asset freeze on the company is unclear.
Just last month BBOM was caught out trying to pay affiliates with funds transferred to a bank account belonging to Cristina Dutra Bispo, wife of BBOM Director Ednaldo Alves Bishop. Public Prosecutors uncovered the transfer were granted an injunction against BBOM thwarting the transfer.
As always, stay tuned for more hilarity as two of Brazil's biggest scams of late continue to battle Public Prosecutors in court.