BBOM Review: Ponzi with GPS tracker front?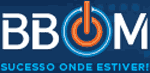 BBOM was launched in early 2013 and appears to be based out São Paulo in Brazil. Listed on the company website as founder and President of BBOM is a João Francisco de Paulo (below right).
History wise BBOM claim on their website that they 'operate through a system of Direct Sales and MLM in order to market innovative products and services of high quality'.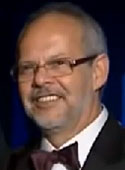 The precursor of the project was the purchase in 2008 of the largest trackers and monitoring of UNEPXMIL.

The company had a high production capacity and the challenge was to expand its market performance and, therefore, expand its business into the franchise sector.
Read on for a full review of the BBOM MLM business opportunity.
The BBOM Product Line
Product wise BBOM market a series of "gps trackers" covering personal use, cars, motorcycles, trucks and boats. These trackers are sold under the Unexpxmil brand but are marketed via BBOM.
The Unexpxmil GPS tracker service is priced at $40 a month.
The BBOM Compensation Plan
The BBOM compensation plan revolves around new affiliates investing sums of money with BBOM, who in turn pay them out a monthly guaranteed ROI.
Investment Returns
Affiliates can invest in one of three packages:
Bronze – $300 (4 GPS systems)
Silver – $900 (12 GPS systems)
Gold – $1500 (20 GPS systems)
With each of these plans an affiliate also must pay an ongoing $40 monthly fee if they wish to qualify to earn their monthly ROI.
Upon paying BBOM, the company claims to rent out GPS trackers to customers and then paying a commission to affiliates.
Commissions are paid monthly, with BBOM splitting 50% of the supposed revenue generated by renting out GPS units to customers (including one to the affiliate).
This equates to the following paid out to affiliates monthly:
Bronze – $80
Silver – $240
Gold – $400
Recruitment Commissions
Recruitment commissions are offered in BBOM, with affiliates paid on the recruitment of new affiliates who invest in the company.
Recruitment commissions are paid out subject to which package a new affiliate buys and are paid out as follows:
Bronze – $20
Silver – $60
Gold – $100
Binary Commissions
Each of the three investment packages available to BBOM affiliates has a point value attached to it:
Bronze – 200
Silver – 600
Gold – 1000
Using a binary compensation structure, BBOM pay out commissions based on point volume generated by the investment of package by recruited affiliates.
A binary compensation structure places an affiliate at the top of the structure with two positions placed directly under them. These two positions are filled via recruitment of new affiliates and form the start of two teams.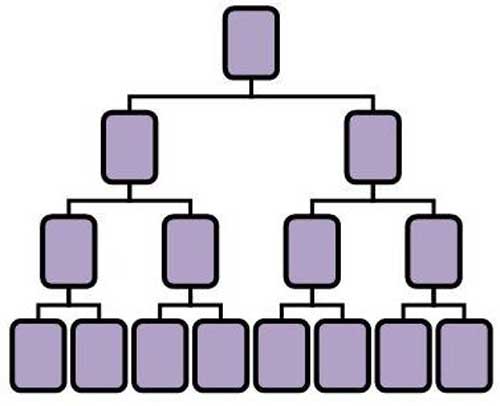 Volume is generated in these teams via initial investment and continued re-investment in packages, with the company paying out 15% of the volume generated by affiliates on the weaker side (by point volume) of the binary.
Binary commissions are calculated daily and are capped at $25,000 a day.
Unilevel Commissions
Whereas binary commissions pay out on the volume generated by an entire downline, BBOM's unilevel commissions focus on personally recruited affiliates and those they recruit.
A unilevel compensation structure places an affiliate at the top of the structure, with every personally recruited affiliate placed directly under them (level 1).

If any of these level 1 affiliates recruit new affiliates of their own, they are placed on level 2 of the structure and so on and so forth down a theoretical unlimited amount of levels.
BBOM pay out commissions on the point volume generated by affiliates down 6 levels of the unilevel, paying out 2% of their monthly ROI paid out (no other commissions are paid out on).
BBOM also use a separate unilevel to pay out a commission on the $40 commission qualification fee affiliates pay BBOM.
This is paid out in a similar manner as the ROI unilevel, with the $40 fee unilevel also capped at 6 levels of recruitment. The percentage paid out on the $40 fee however is 6%, equating to 75 cents per affiliate in a unilevel team.
Point Rewards
If a BBOM affiliate reaches certain point milestones, the company rewards them with the following incentives:
100,000 points – Montblanc pen
500,000 points – Rolex watch
2,500,000 points – an "international trip"
7,500,000 points – Mercedes car
50,000,000 points – Ferrari or Lamborghini
Joining BBOM
When joining BBOM affiliates must choose one of the three investment packages on offer:
Bronze – $300
Silver – $900
Gold – $1500
Conclusion
The GPS tracker side of the BBOM business opportunity, specifically what is offered through Unepxmil and purely on a theoretical level, appears to be the only legitimate component of the company's business model.
I can go to the Unepxmil website, browse their products and see the prices (BBOM use the midrange service as their product).
I do note that on the Unepxmil website if I try to buy a plan though it redirects me to another website ("unesat.com.br"), which at the time of publication is not a registered domain name.
This could be overlooked as a simple typo, however when put within the context of BBOM's business model, makes perfect sense.
How so?
Uniepxmil and the whole GPS tracking product appears to wholly be a front for what is quite obviously a Ponzi scheme.
Affiliates sign up and invest in the company at three levels, Bronze, Silver or Gold. That's all they do and the company then pays them a monthly ROI in addition to a series of referral commissions for encouraging others to invest.
The facade is that each package comes with a series of GPS units the company rents out on behalf of the affiliate that purchases a package, yet this makes no sense.
A BBOM affiliate does nothing more than pay money to BBOM. They do not sell GPS units to anyone nor market them. The company claims to take care of this themselves, paying affiliates a cut of the resulting retail revenue generated.
The problem?
If the company is able to sell GPS units independently, why take money from affiliates in the first place?
Oh right, the monthly guaranteed ROI they offer on each of the packages…
Strip away the completely irrelevant GPS facade (I wasn't able to verify whether affiliates even get the service for their $40 monthly fee), and what you've got here is a simple Ponzi scheme affiliates can buy into at three levels ($300, $900 and $1500).
Once paid up, so long as affiliates pay $40 a month per package they've purchased (forced minimum re-investment), the company pays them a ROI.
The company of course does this instantaneously (you can buy 1 or a thousand packages, they'll still pay you), revealing a disconnect between any actual retail sales of GPS units and ROIs paid out to affiliates.
So where does that money come from given the GPS rental disconnect?
Other affiliates investments in packages of course.
And not surprisingly this is primarily how BBOM is being marketed: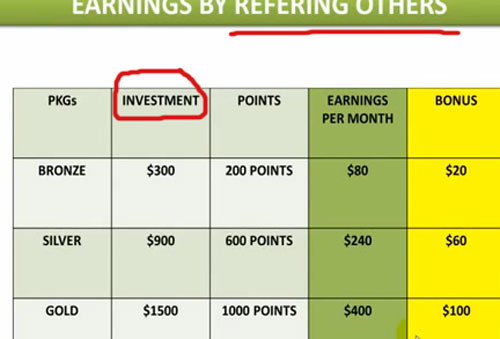 A person who doesn't like to recruit, they will make money regardless. Because if you come in with $300, this is how much money you're gunna make. If you come in with $900 you're gunna make $240 and if you come in with the $1500 you're gunna make $400 a month.

You don't have to place no ad like some other companies out there, you basically don't have to do anything.
Well, except invest in the scheme of course… there's that.
As with all Ponzis, sooner or later these monthly ROIs are going to exceed new affiliate money coming in via investment packages and that's when things fall apart.