SolaRoad Ponzi collapses, withdrawals disabled

SolaRoad has collapsed.
The Ponzi scheme has disabled withdrawals and initiated a "hackers!" exit-scam.
After withdrawals were disabled, SolaRoad sent out this investor communication on May 22nd;
Our DAPP system has been invaded by technical hackers. We have taken emergency measures to protect the security of all user data.

We have now cooperated with a professional technical security team to conduct a comprehensive inspection and repair of the system.

The vulnerabilities of the hacker invasion have been discovered and resolved, and our security measures have been strengthened to ensure that this situation will not happen again.

We will roll back the backup data and restore it to its original state before 24:00 on May 23, Singapore time.
On May 23rd SolaRoad followed up with another communication;
We are pleased to announce that most of the data in the DAPP system has been successfully restored.

To ensure that users can access our system safely and quickly, we have deployed node servers in multiple locations around the world.

We expect to complete the above module functions within 72 hours and plan to reopen all the above functions on May 27, 2023, at 3:30 pm Singapore time.
It is currently around lunch time in Singapore on May 26th. I'll leave an update below if SolaRoad reboots, but I wanted to note the original collapse.
SolaRoad is believed to be run by Chinese scammers hiding out in either Hong Kong or Singapore.
Chinese scammers are notorious for initiating pro-longed exit-scams which, after the exit-scam has run its course, wind up with the scam's website disappearing.
A recent example of this is QZ Asset Management, who strung investors along for week with a "bogus IPO" exit-scam.
Of particular note is SolaRoad attracting serial Ponzi promoters, some of whom were recently wined and dined in Macau.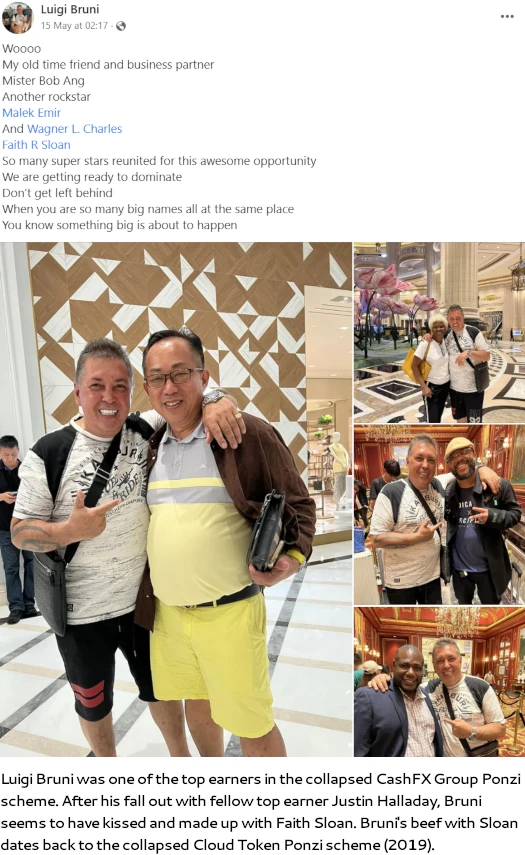 These promoters have been caught with their pants down after SolaRoad collapsed just a few days after.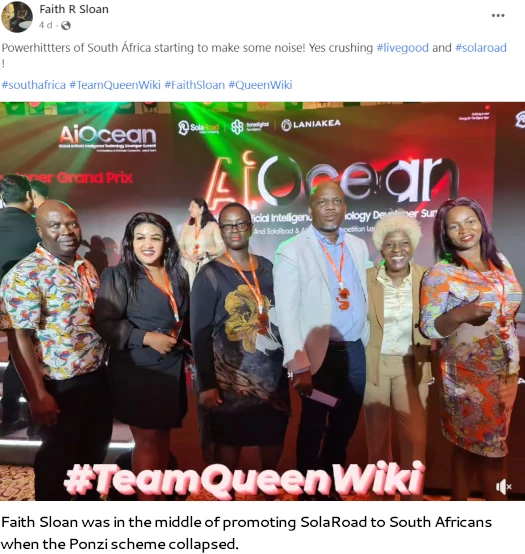 Faith Sloan is subject to a standing injunction prohibiting her from committing further violations of the Securities and Exchange Act.
Throughout promotion of SolaRoad and other Ponzi schemes to residents of third world countries, Sloan has and continues to violate the injunction.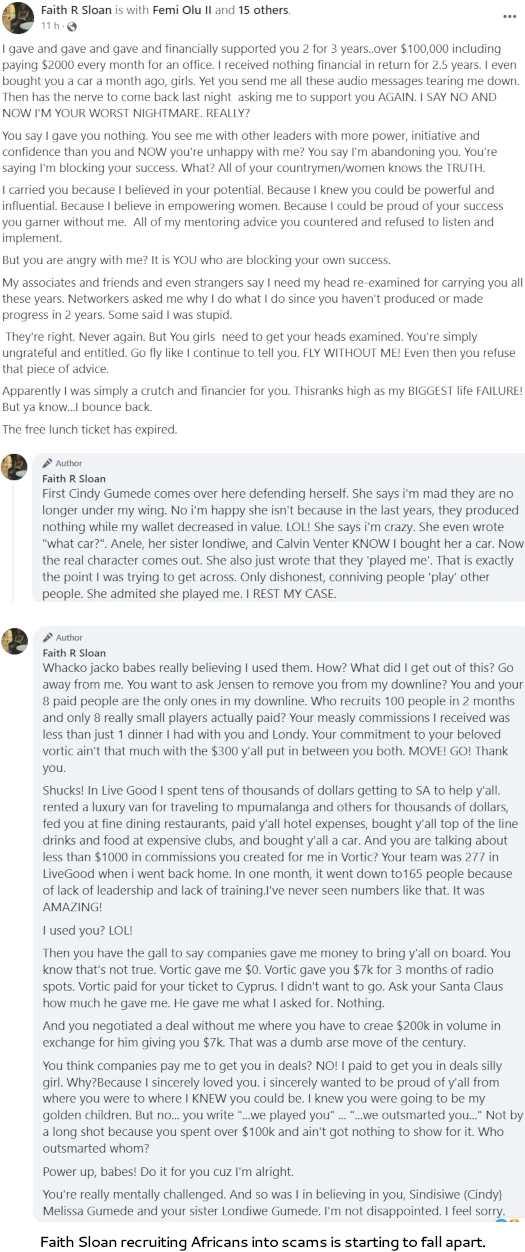 BehindMLM documented Sloan violating her injunction within days of it being made final back in 2019.
Unfortunately the SEC hasn't followed up on Sloan's ongoing securities fraud violations.

Be it continued radio silence, a disabled website, a new exit-scam ruse or Ponzi reboot, stay tuned for an update on SolaRoad tomorrow.
Update 27th May 2023 – SolaRoad has rebooted its collapsed Ponzi as Laniakea.