QZ Asset Management exit-scam complete, website offline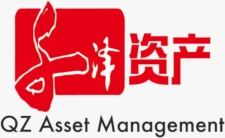 As of a few hours ago QZ Asset Management's website was pulled offline.
The move marks the end of the Ponzi scheme's "SEC audit" exit-scam. QZ Asset Management's social media profiles have also been deleted.
Launched in late 2022, QZ Asset Management was a 400% ROI MLM crypto Ponzi scheme.
Believed to be run by Chinese scammers hiding in Hong Kong, QZ Asset Management and its promoters primarily targeted investors in Africa.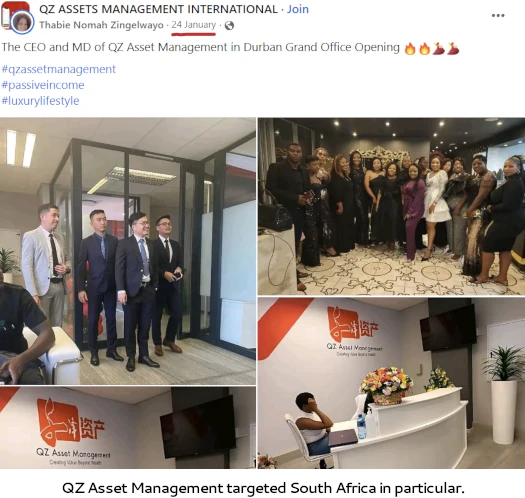 QZ Asset Management's exit-scam began in late March, with the announcement of a bogus NASDAQ listing.
The exit-scam escalated a few weeks ago, following QZ Asset Management disabling withdrawals on May 1st.
CEO Blake Yeung Pu Lei assured QZ Asset Management that the disruption was part of a scheduled SEC audit.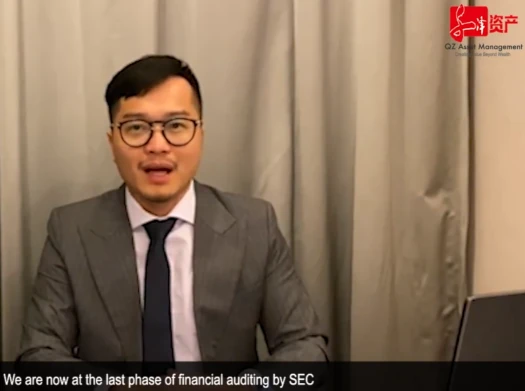 Outside of regulatory enforcement actions however, the SEC doesn't audit private companies.
While QZ Asset Management created as much distance from their victims in Africa over the past few weeks, top promoters have been running around parroting the baloney NASDAQ listing.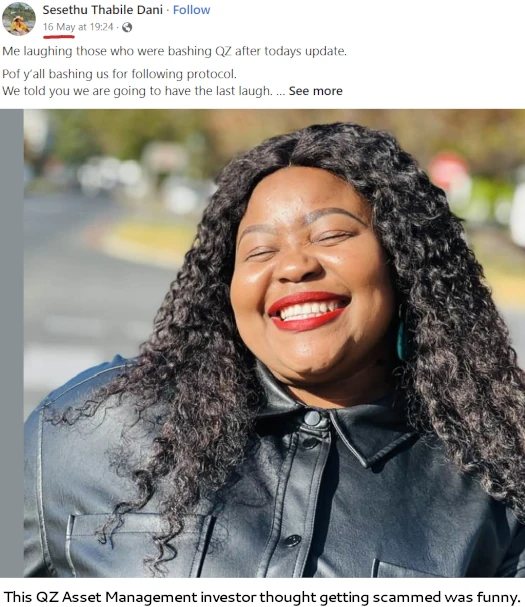 All that has now come to an end.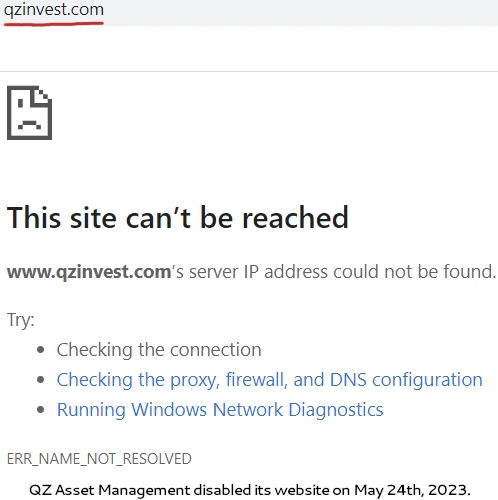 In addition to disabling its website, QZ Asset Management has also deleted its previously accessible FaceBook and YouTube profiles.
QZ Asset Management's Twitter profile is still up, however the account was abandoned back in February.
Regulatory action against QZ Asset Management from China is unlikely and, given the sending of cryptocurrency to offshore scammers, African authorities aren't going to be able to do much.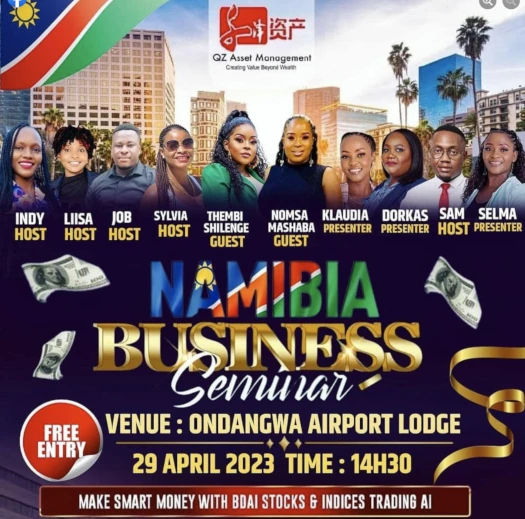 Pending (unlikely) further updates, total QZ Asset Management victim numbers and how much they've lost remains unknown.