Silverstar Live article leads to lawsuit threat from Michael Faust

Serial scammer Michael Faust isn't too happy about BusinessForHome's coverage of his latest gig, Silverstar Live.
In a response published to BusinessForHome's article Facebook feed, Faust stated he "can see a lawsuit coming your way Ted."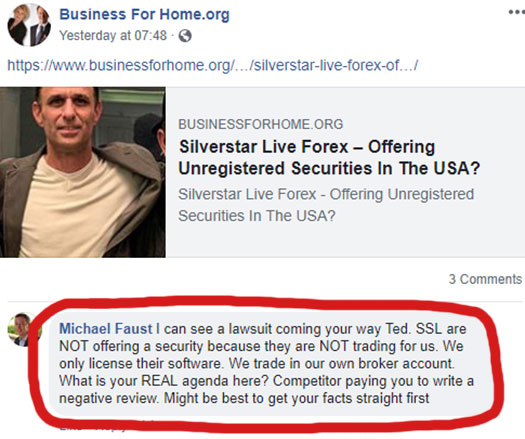 "Ted" referring to Ted Nuyten, author of the article and owner of BusinessForHome.
BusinessForHome's article on SilverStar Live was published a few hours after BehindMLM's own review of the company.
The article reads as a summary of our review and highlights the same points we raised. As is typical of Nuyten however, BehindMLM is not credited.
The most pressing issue regarding SilverStar Live's MLM opportunity is the offering of an unregistered securities to US residents.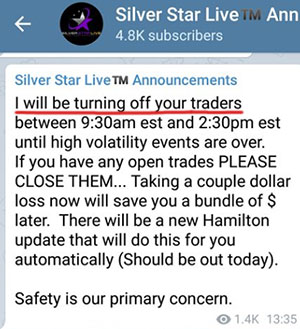 For a fee SilverStar Live retail customers and affiliates gain access to a forex auto-trading bot.
As per the example on the right, the bot is at all times controlled by SilverStar Live and generates a passive return for users.
Specific details regarding the bot and an audited trading history are not provided, both of which are secondary securities fraud violations.
With respect to the primary issue, Michael Faust argues;
SSL are NOT offering a security because they are NOT trading for us.

We only license their software. We trade in our own broker account.
To be clear: Where the funds used by SilverStar Live to generate an entirely passive return for their retail customers and affiliates is irrelevant.
It is the passive nature of the returns generated that makes SilverStar Live's investment opportunity a security. How they set up those passive returns is irrelevant (think arguing you didn't commit murder because instead of stabbing someone to death you ran them over with your car).
What makes Faust's threat of legal action all the more amusing is that he's no stranger to securities fraud.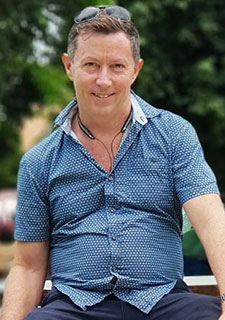 Through his "Digital Tycoon" downline branding, Faust (right) is best known for being a top investor in the USI-Tech Ponzi scheme.
Perhaps not so surprisingly, USI-Tech initially used forex trading as a cover. When that went belly up they switched to cryptocurrency trading.
Underlying both ruses was a simple Ponzi scheme that saw newly invested funds used to pay existing USI-Tech investors.
Following a securities fraud cease and desist issued in December 2017, USI-Tech went down in a ball of flames.
To date neither USI-Tech's owners or top investors such as Michael Faust have been brought to justice.
After USI-Tech Faust dragged his Digital Tycoon downline into Ormeus Global, another trading bot Ponzi scheme.
Ormeus has collapsed twice since launch and is currently limping along as IQ Chain.
Digital Tycoons however has been repurposed to promote Silverstar Live.
Delving into history, the earliest promotional activity I was able to find of Faust's was Wenyard five years ago: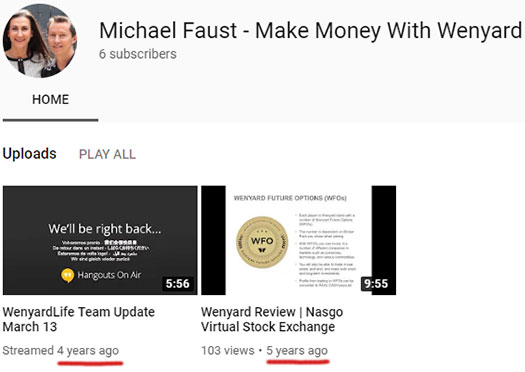 Wenyard ran a Ponzi scheme through their internal WFO virtual currency.
Evidently even after five years of pushing scams onto unsuspecting victims, Michael Faust's securities law education has a long way to go.
From one publisher to another, I don't think you've got anything to worry about Ted.