SEC secures judgment against Nasgo's Maurice Chelliah

The SEC has secured judgment against Nasgo Ponzi defendant Maurice "Butch" Chelliah.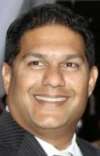 The SEC initially filed for judgment against Chelliah (right) back in May. That motion was denied due to jurisdictional issues.
The SEC re-filed for judgment against Chelliah on December 12th. The court granted the SEC's second judgment motion on December 13th.
As per Chelliah's Nasgo judgment, he'll be required to "pay disgorgement of ill-gotten gains and prejudgment interest thereon".
Nasgo was an MLM crypto Ponzi launched in late 2017. In their April 2022 Complaint, the SEC alleges Chelliah stole over $200,000 through the scam.
The exact amount Chelliah will have to pay back will be determined at a later date.
Prejudgment interest on whatever the amount comes to, will be backdated to July 1st, 2018.
In addition to disgorgement Chelliah will also pay a $75,000 civil penalty, due immediately.
Chelliah's judgment follows Nasgo co-founder Eric Tippetts settling the SEC's case back in August.
Steven Chiang, aka Cyrus Kong, is the sole remaining individual defendant in the SEC's case.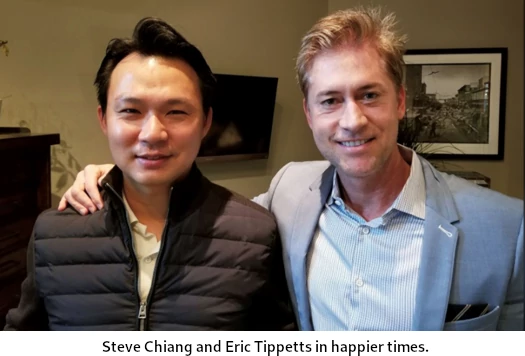 As the primary beneficiary of Nasgo's Ponzi scheme, exactly how much Chiang stole hasn't been disclosed.
Chiang, who fled to Singapore after Nasgo collapsed, has been given until January 27th to respond to the SEC's Complaint.
Settlement discussions between Chiang's attorneys and the SEC are ongoing.
Update 28th January 2023 – Steve Chiang filed his answer to the SEC's Complaint on January 10th.