Riway prosecuted in Singapore over false Purtier health claims

Riway has been prosecuted by Singaporean authorities over false health claims related to its Purtier supplement.
Riway's run in with Singapore's Health Sciences Authority (FDA equivalent), started in 2016.
Since then the HSA has 'issued several warnings and advisories to Riway on the false and misleading health claims made by the company and their sellers'.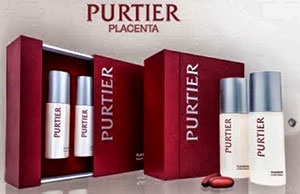 The HSA's latest investigation began in 2019, following reports Riway was still marketing Purtier as a cure for cancer.
The HSA's investigation led to it finding
two marketing materials published by Riway for its product distributors and one other material for its customers.

These materials contained objectionable claims that the product will prevent, alleviate or cure diseases or conditions specified in the First Schedule to the Medicines Act.

These included "cure patients with diabetes", "anti-tumour" and "anti-cancer effects".
The HSA went on to confirm
there are no scientifically verified published clinical studies that prove that Purtier Placenta can cure or improve cancer conditions, prevent or treat diabetes and complications such as poor wound healing and nerve damage.
Riway's Purtier marketing claims are based on the inclusion of stem cells in the supplement.
As part of their findings, the HSA debunked these marketing claims;
The claim that Purtier Placenta contains stem cells that are able to help alleviate or cure certain diseases or conditions is false.

Purtier Placenta is available as a capsule to be consumed orally. There are also no special storage conditions for the product.

For stem cells to retain their activity, they need to be stored under very cold temperatures e.g., minus 196 degrees centigrade.

Additionally, stem cells that are taken orally will be destroyed by the enzymes in the gastrointestinal tract as they are protein-based  substances.
In light of ongoing violations of Singapore's Medicines Act, the HSA took Riway to court and won.
Riway was convicted in Court on 15 July 2021 and fined $3,000 under the Medicines Act.
The fined amount is a bit of a joke but hopefully if Riway continues to make illegal medical claims, tougher penalties will be available.
In its prosecution announcement the HSA issued a fresh consumer advisory, recommending the public avoid purchasing Purtier.
Avoid purchasing and consuming health supplements with exaggerated claims to cure, prevent or treat diseases or medical conditions, such as "cure patients with diabetes", "anti-tumour", "anti-cancer effects", etc.

Be wary of sellers who share stories of individuals who have been "cured" of their medical conditions after taking a health supplement.

Such stories are not reliable proof of the effectiveness of a product for medical treatment.

Health supplements cannot replace medical treatment.

By taking them in place of prescribed medication, there is a risk of delaying or interrupting proper medical treatment, which may worsen your medical condition.

Consult your doctor if you have any serious or chronic medical conditions.
I stand by that advice 100%.
You'll find a similar response from me any time someone shows up on BehindMLM with a miracle story to push their MLM opp. Or the classic "I'm not an affiliate but…"
Here at BehindMLM we first documented Riway's illegal medical claims in 2018. In March 2020 we published a report detailing Purtier being marketed as a COVID-19 treatment.
Riway is run by Singaporean national Lim Boon Hong (right).
BehindMLM reviewed Riway in October 2018. We found questionable products coupled with a compensation that lacked retail focus.
This combination lends itself to Riway operating as a product-based pyramid scheme.
The comments section of the review is full of Riway affiliates making unsubstantiated claims about Purtier.
When pressed, to date none of them have been able to provide verifiable evidence of their claims.