Riway issued Purtier cancer cure warning in Singapore

Riway has a disturbing past of marketing its Purtier product as a cure for, among other things, depression, diabetes, arthritis, psoriasis, leukemia, infertility, cancer (stages one through four), multiple sclerosis and slipped discs.
For its part Riway doesn't appear interested in policing medical claims made by its affiliates.
Now, claims that Purtier can cure cancer have landed Riway in hot water in Singapore.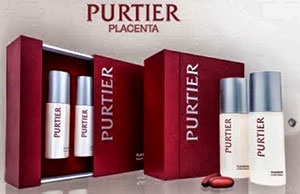 Purtier is a deer placenta supplement that absolutely has no documented medical benefits.
As we noted in our Riway review, Purtier appears to be quite overpriced in comparison to similar deer placenta based supplements.
What you don't get with other deer placenta supplements though is Riway's promises of medical miracles.
At Riway's company offices in Singapore, visitors are told Purtier can cure cancer and other diseases.
These claims were validated by the Straits Times, who attended a presentation at Riway's corporate offices.
During a recent presentation attended by ST, sellers … shared stories about customers affected by various illnesses, such as cancer, eczema and stroke, but who they claimed had seen improvement in their medical conditions after taking the supplement.
It is believed an article published by the Strait Time prompted an investigation by the Health Sciences Authority.
The investigation is ongoing, but in the meantime HSA has warned Riway to
stop making false and misleading claims that its health supplement product can treat or cure cancer.
Responding to an enquiry by the Straits Times, a HSA spokesman stated;
There is no robust scientific evidence to support these claims.

We will take the necessary enforcement actions if there are contraventions against the relevant laws.

Sellers who falsely advertise health products are liable to prosecution and, if convicted, may be imprisoned for up to two years and/or fined up to $5,000.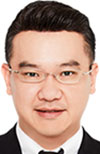 Straits Times attempted to contact Riway and CEO Lim Boon Hong (right) for comment. Neither party responded.
Given Riway's entire marketing spiel is centered around Purtier's imaginary disease treatment abilities, it's doubtful whether HSA's warning will have any effect.
In our own October 2018 published Riway review, a number of affiliates insisted Purtier was effective at treating diseases.
To date none of them were able to provide peer-reviewed medical studies to back up their claims.