Top OneCoin scammer Juha Parhiala dead (unconfirmed)

Social media has lit up with condolences for top OneCoin scammer Juha Parhiala.
Thus far there hasn't been any official confirmation of Parhiala's death, reportedly overnight across May 10th/11th.
Born in 1958 and hailing from Finland, Parhiala is best known for co-owning the OneCoin Master Distributor position with Sebastian Greenwood.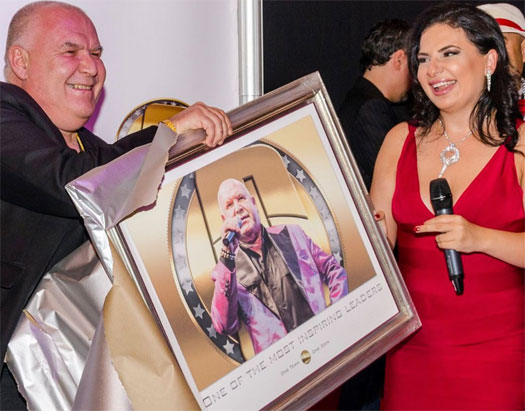 Through the position Parhiala and Greenwood stole millions of dollars from OneCoin victims.
When BehindMLM last checked in on Parhiala in 2017, he had just purchased a bar in Cambodia.
At the time Parhiala was living in Thailand. According to his personal Facebook profile, Parhiala at some point fled Asia for Dubai.
Dubai is currently the MLM crime capital of the world. The UAE has no significant extradition treaties and MLM regulation is non-existent.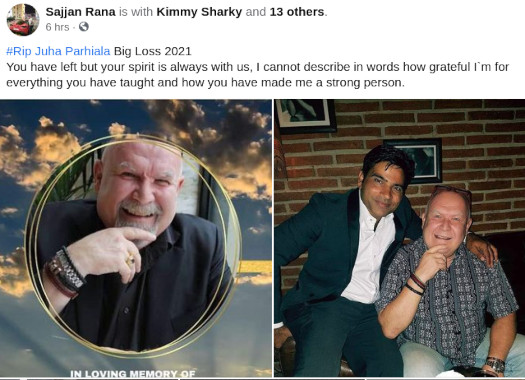 Parhiala's reported death follows the arrest of Frank Schneider. In addition to overseeing money laundering within OneCoin, Schneider worked as Ruja Ignatova's fixxer.
His arrest is a major coup for US authorities, who are slowly apprehending key OneCoin figures.
Parhiala's partner in crime, Sebastian Greenwood, was arrested in Thailand at the behest of US authorities in 2018.
Whether US authorities were pursuing Parhiala is unclear. Between Schneider and Greenwood, they'd have certainly had enough intel to push for an indictment.
I suppose it comes down to the extent Parhiala was involved in running OneCoin versus just stealing money.

After OneCoin Parhiala attached himself to the short-lived clone Ponzi Solidus Global.
Living off the money he stole from OneCoin victims, in his later years Parhiala attempted to rebrand himself as a charitable "motivational speaker and independent coach".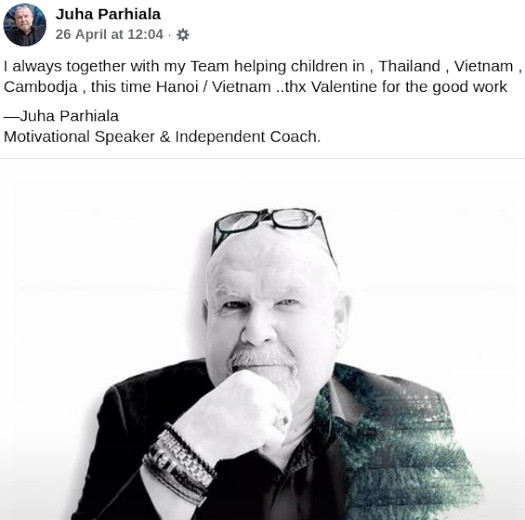 Parhiala's last social media post was made on May 6th.