Ruja Ignatova's attorneys claim UK penthouse on her behalf

Attorneys representing OneCoin founder Ruja Ignatova, have filed a claim on an otherwise abandoned £13.5 million penthouse in London.
As per a paywalled report from The Times,
Ignatova's lawyers have made a formal claim to a four-bedroom £13.5 million penthouse in London, listing her as the property's "beneficial owner" with Companies House.

The property is owned by Abbots House Penthouse Limited, an anonymous Guernsey shell company. It means that Ignatova's name does not have to appear on land registry deeds or in public records.
Ignatova is currently on the FBI's top 10 most wanted list,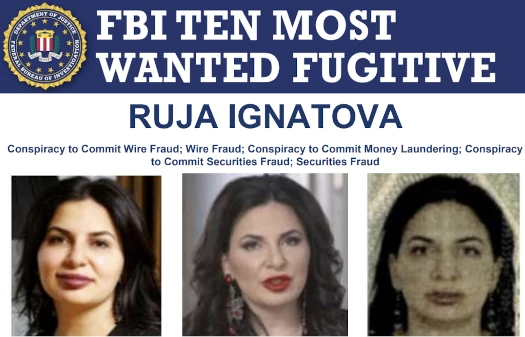 She's also wanted by Interpol through an international warrant issued by Germany.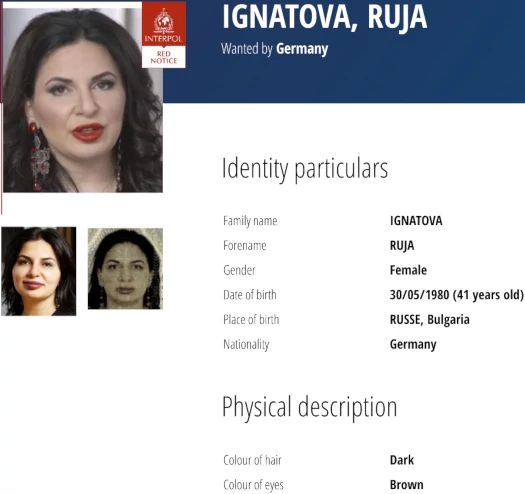 If you're wondering how on Earth Ignatova still owns a penthouse in the UK, it's part of ongoing negligence by UK authorities.
The FCA approving a known OneCoin money launderer for compliance will always be a classic.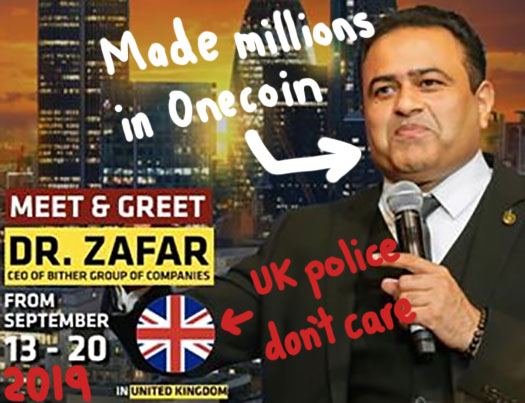 With respect to Ignatova's London penthouse though, the crown jewel of incompetence is probably the City of London Police abandoning their OneCoin investigation in 2019.
In passing the buck to US authorities, CoLP claimed
there are no UK based OneCoin assets for them to go after to compensate OneCoin victims.
Apparently a £13.5 million penthouse stuffed with valuable artwork and who knows what else, all purchased with stolen OneCoin Ponzi funds, doesn't qualify as a "UK-based OneCoin asset".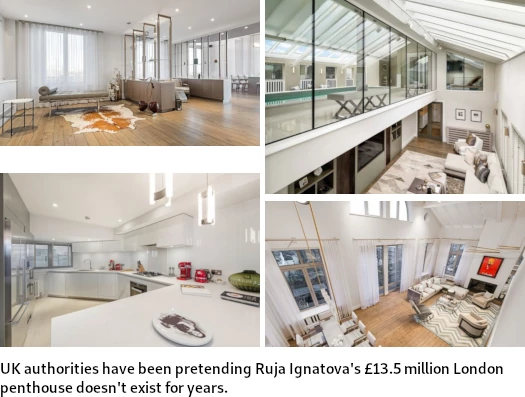 As for the Companies House shell company malarkey, BehindMLM has been calling out UK shell company fraud for years.
The rise of crypto and scam-capital of the world Dubai has taken some of the heat off Companies House, but it's still just as easy as ever to defraud consumers out of millions through bogus UK shell companies.
I presume once UK authorities rubber-stamp Ruja Ignatova taking back her penthouse, it'll be liquidated and the proceeds laundered abroad.
Whether the FBI steps in and forces their UK counterparts to do their jobs again remains to be seen.
Update 28th January 2023 – Interesting update from Jamie Bartlett and the BBC;
But now, neither the UK police nor Ms Ignatova herself are behind the sale of her Kensington pad. Instead, it is prosecutors in the north-west German city of Bielefeld, the BBC can reveal.
Ignatova had to be named as the owner of the apartment due to a recently introduced UK law. As I understand it though the proceeds of the sale will go to German authorities.
From there nobody seems to know exactly what will happen.
Why German authorities didn't disclose they had received permission to list Ignatova's apartment is unclear.
Perhaps they thought an apartment owned by someone on the FBI's top 10 most wanted list going up for sale wouldn't go unnoticed (???).