Ruja Ignatova a suspect in ongoing German OneCoin investigation

Despite all sorts of nonsensical reports coming out of the OneCoin affiliate-base, the German criminal investigation into OneCoin is still very much active.
Despite not being able to produce any evidence, OneCoin affiliates have been running around the internet claiming German prosecutors cleared OneCoin of any charges.
Spearheading this effort is Igor Krnic, who continues to string along gullible investors on his "OneCoin Debate" forum.

In an effort to clarify the current status of the investigation, Bulgaria's Capital reached out to prosecutors directly.
Not surprisingly, they were informed otherwise.
In response to a request from Capital, Bielefeld General Prosecutor Gerald Rübsam replied that the investigation was ongoing and there was no clarity as to how long it would take.

(We are investigating) a suspected (an) organized commercial fraud group, money laundering, pyramid sales providing financial services without authorization and providing payment services without permission.

"The investigation is being conducted against eight suspects, mainly employees of one of the companies of the OneCoin group registered in Germany," Rübsam said , confirming that Ignatova was one of them.

"We have no information on where Ruja Ignatova is currently at the moment," he said, stressing that a presumption of innocence applies until a sentence comes into force.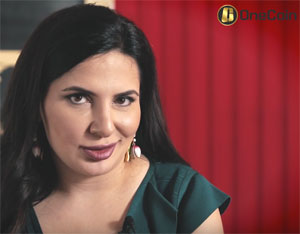 News of the German investigation into OneCoin surfaced in May, 2017. Around the same time Ignatova abandoned OneCoin investors and disappeared.
She hasn't been seen or heard from in public since.
As with the German investigation, desperate OneCoin investors have come up with all sorts of reasons to explain Ignatova's disappearance.
Excuses I've seen include Ignatova;
is on maternity leave
is on extended maternity leave
is raising her child on extended extended maternity leave
inexplicably doesn't want to be in the public eye any more (after enriching herself with tens of millions of dollars)
was kidnapped by the mafia
is being held by the mafia
was quietly killed off by the mafia
And on and on it goes.
Personally I think it's pretty obvious Ignatova's disappearance can be attributed to authorities closing in.
There's clearly an international effort underway to investigate and bring OneCoin's scammers to justice.
In light of this Ignatova has likely fled to a jurisdiction she thinks places her out of reach of authorities.
Till we see any evidence to the contrary, that's the most probable explanation.