OneCoin's UAE money laundering ruse was buying flash games

A Suspicious Activity Report from Mashreq Bank has provided insight into OneCoin's ~2015 banking woes.
The report, filed by the Mashreq Bank's Audit, Fraud & Compliance Group, is dated September 1st, 2015.
Affected customers listed are
OneCoin Limited, a shell company set up in the UAE in June 2014;
Prosperia FZE, another shell company set up in the UAE in May 2014;
Martin Rudolf Alexander Breidenbach, a OneCoin director and named partner of of the law firm Breidenbach Rechtsanwalte;
Ruja Ignatova (above right), OneCoin co-founder and CEO; and
Sebastian Greenwood, OneCoin co-founder Master Distributor.
OneCoin represented to Mashreq Bank that both OneCoin Limited and Prosperia FZE were "management consultancy" businesses.
OneCoin Limited was set up by Martin Breidenbach (German passport), Ruja Ignatova (German passport) and Sebastian Greenwood (Swedish passport)
Propseria FZE was set up by Martin Breidenbach (German passport), Ruja Ignatova (German passport) and Nicholas David Cully (British passport)

On paper Breidenbach (right) was 100% owner of both shell companies.
Ignatova, Greenwood and Cully were designated Power of Attorneys.
Nicholas Cully is a new name to me.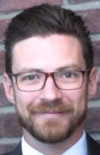 Cully (right) works as Group Sales Director at The Sovereign Group.
The Sovereign Group appear to specialize in shell company formation in dodgy jurisdictions.
Mashreq Bank's records show that accounts set up through OneCoin's shell companies transferred over $200 million dollars.
Stolen OneCoin investor funds appear to have been primarily routed from HSBC accounts in Hong Kong.
Triggered by the amount of money flowing between the accounts, Mashreq Bank launched an investigation.
The bank concluded
the company declared at the time of the account opening (that) OneCoin Limited is into management consultancy services; however, this activity has not been observed in the account.

The account turnover is much higher than the one declared at the time of the account opening.

Account was funded by way of inward remittances from multiple individuals and entities located in Bulgaria, Kuala Lumpur, Estonia, Hong Kong, Vietnam, Cambodia, Mexico, US, Gibraltar, and Australia and having purpose of payment as "username", "Marketing and educational packages", "payment for equipment" or "payment for education".
When queried on outward transactions, OneCoin produced bogus contract invoices showing the company was purchasing "flash games" (think crappy browser games that were a thing in the late 2000s).
It was noted that the payments were initiated for purchase of "Flash Games" which is not in line with company's line of business.

The contract, with no reference of our customers, was dated 3 August 2015. I.e. post our EDD query.

Furthermore, the price mentioned on the contract appeared to be inflated.

For instance EUR 70,000/- for approximately 80 games; however, as per public domain, such games are quoted as less than EUR 100/- per game.
Mashreq Bank's extended due-diligence efforts on OneCoin led them to a number of publications on the internet, including BehindMLM.
Considering the above information corroborated with the unusual account activity, we suspect OneCoin Limited may be engaged in a pyramid / Ponzi scheme.

In view of the above mentioned salient points of our review, we consider the account activity suspicious / a Ponzi scheme.

We are therefore reporting our suspicion as required by the law.

Considering the risk associated with these relationships, we are in process of closing all the accounts.
An attached "action memo" shows a recommendation from the Anti-Money Laundering and Suspicious Cases Unit of the Central Bank of the UAE, directing Mashreq Bank to "freeze all available balances in the accounts."
The memo also notes "concerns" from Bulgaria's Financial Intelligence Directorate were received. No specific details are provided.
There is also "special emphasis on staff collusion" mentioned, suggesting Mashreq Bank staff might have been in on OneCoin's money laundering efforts.
Ultimately authorities in Dubai took no further action against OneCoin or its principals.
Ruja Ignatova maintained UAE residence through Prosperia FZ, despite financial authorities linking it to suspected financial fraud.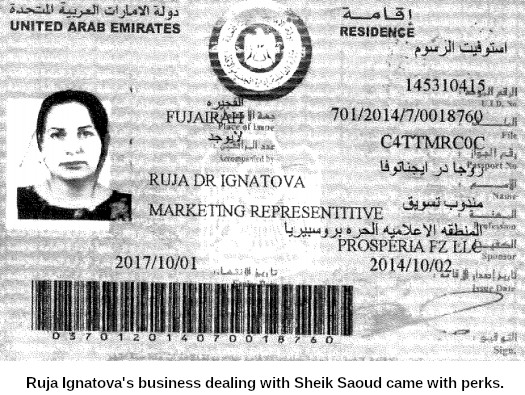 Coinciding with Sebastian Greenwood's arrest in Thailand in 2018, Dubai has emerged as the MLM scam capital of the world.
Many scammers have relocated there. The UAE has limited extradition treaties and little to no local active regulation of MLM related fraud.
Amid the COVID-19 pandemic, the UAE, Dubai in particular, is one of the few places in the world that still permits scammers to host live marketing events.
One may point to Mashreq Bank's SAR as evidence of active regulation, however since 2015 the type of scammer that relocates to Dubai is more than likely scamming through cryptocurrency.
Things have gotten so bad over the past few years that, anytime you see someone in MLM having relocated to Dubai, assuming they're leaving behind a trail of fraud elsewhere is a safe bet.