Konstantin Ignatov wants out of prison, requests pre-trial release

Specific details of OneCoin defendant Konstantin Ignatov's June 6th preliminary hearing appear to be under seal.
What we do know is Ignatov's potential bail was discussed, as revealed in a motion letter filed on June 18th.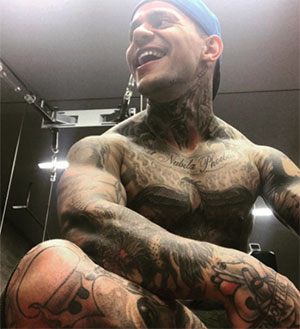 The single hurdle Ignatov needs to overcome to secure his release is convincing the court he won't flee the US.
Through his lawyer Ignatov (right), a Bulgarian holding a German passport, claims he isn't a flight risk because
he willingly came to this country knowing that an investigation into OneCoin was in progress.
Personally I think it's more after years of inaction from European authorities, Konstantin truly believed he was untouchable.
In other words he drank his own Kool-Aid.
Additional securities offered to ensure Ignatov doesn't flee include:
24/7 armed security guards;
GPS location monitoring;
$10 million in cash and properties to secure a $20 million personal recognizance bond;
no internet use;
no contact between Ignatov, OneCoin employees, victims or witnesses;
surrendering of Ignatov's German passport;
no cell phone use; and
consent for the government to tap his home phone usage.
(Ignatov) would pay for 24 hour armed guards at an apartment to be leaed in this district and shared with his pregnant girlfriend, Kristina, who is also an attorney – ensuring that he does not flee.

The security agency would be chosen with the agreement of the government.

These guards … would be authorized to use force against (Ignatov) should he attempt to leave the premises without permission.

Only preauthorized individuals would be permitted inside the residence.

Mr. Ignatov would agree not to use cellphones, and he would not use a computer for any purpose other than the review of discovery and note taking.

Additionally, his location would be monitored via the GPS bracelet, and he would permit the government to search his residence at any time to ensure compliance with the conditions of his release.
I think the conditions offered highlight how desperate Ignatov is to get out prison.
I'm by no means familiar with  bail/release conditions, but they look restrictive enough to me.
Whether the DOJ agrees however is another matter.
Despite he and his sister Ruja Ignatova heading up a multi-billion dollar Ponzi scheme for half a decade, Ignatov's release motion is supported by
over 20 letters from friends and family members.

These individuals are universally shocked that Mr. Ignatov could be charged in any crime.
Hilarious.
BehindMLM reader Semjon has also pointed out that several of Konstantin's supporters are also OneCoin insiders.
Pending a response from the DOJ and/or ruling on Ignatov's motion, stay tuned…
Update 29th June 2019 – Konstantin Ignatov has been denied pre-trial release.