MOBE's Russell Whitney dead, Susan Zanghi's $318M settlement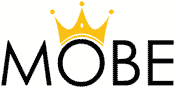 Lawyers for top MOBE affiliate Russell Whitney have confirmed Whitney passed away on November 20th.
The revelation was made seeking an extension of time for Whitney to reply to the FTC's lawsuit.
The motion was granted, staying Whitney's response in favor of a joint notice or motion detailing a proposed course of action.

Details of Whitney's passing have not been made public. His death comes four months after a settlement with the FTC was reached.
The approved settlement prohibited Whitney from continuing to defraud consumers and stripped him of ill-gotten gains derived through MOBE.
In related news the Susan Zanghi's stipulated settlement with the FTC has been approved. The settlement approval order 'resolve(s) all matters in dispute' between Zanghi and the FTC.

The FTC identified Zanghi (right) as Matt Lloyd's "right-hand person" within MOBE.
As per the stipulated order, Zanghi has been found to have participated in deceptive acts and violated the FTC Act.
The order permanently prohibits Zanghi from participating in 'any Business Coaching Program or any Investment Opportunity'.
A $318 million dollar judgment is also stipulated, of which Zanghi will pay only $33,400.
Zanghi is also required to turn over an undisclosed sum, held in any MOBE corporate accounts she has access to.
The drastically reduced judgment amount Zanghi will pay is based on
a financial statement submitted to the FTC on June 11th
"additional documentation" submitted by Zanghi's attorney
a June 21st sworn deposition testimony
"additional information" Zanghi's attorney provided the FTC via email
Going forward, Zanghi must also make herself available to cooperate fully with the FTC and MOBE Receivership.
Twelve months and ten years on from the order date, Zanghi must provide a compliance report to the FTC.
For the next twenty years Zanghi must also provide a copy of the order to anyone involved in a business she either owns or controls.
Update 14th December 2018 – A joint notice proposes the following course of action with respect to Russell Whitney;
FTC Staff and Counsel for Whitney have reached an agreement in principle on a proposed stipulated final order that would resolve the FTC's claims against Whitney.

Counsel for Whitney anticipates that in the near future it will identify and secure a representative with authority to sign the agreement.

Once that representative is appointed and signs the proposed stipulated final order, FTC Staff will request a stay of all deadlines in the litigation against Mr. Whitney so that the Commission may consider the proposed order.
The notice was filed on December 13th.