MOBE trial set for May 2020, case referred to mediation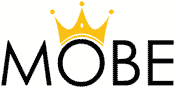 A June 11th Case Management and Scheduling Order has locked in a May 2020 MOBE trial date.
Settlement negotiations between the FTC and MOBE owner Matt Lloyd came to a standstill, following Lloyd's refusal to give up sizable foreign assets.
To that end the case has now been referred to mediation, but whether that will lead to a settlement is unclear.
Given the almost certainty Lloyd will get steamrolled by the FTC if he went to trial, I'd be surprised if the case wasn't resolved via settlement.
On the other hand Lloyd seems to be stubborn enough not to surrender his ill-gotten gains, so maybe the MOBE case will go all the way.
Unfortunately once a case is referred to mediation we stop getting updates on it, pending either settlement or a status update advising mediation failed.
As per the June 11th Case Management order, a mediation hearing is to be held before August 7th.
I imagine our update on mediation proceedings will be later that month.