Nigerian SEC warns against MMM Global investment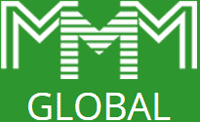 Nigeria has a Securities and Exchange Commission? Who knew?
Following the collapse of MMM Global, local chapters of the Ponzi scheme have been sweeping across Africa.
The South African and Zimbabwean chapters have already collapsed, however Nigeria is still chugging along.
In an effort to combat an "aggressive online media campaign" promoting the scam, the Nigerian SEC has issued a warning against MMM Global investment.
Nigeria's local MMM Global chapter is known as "MMM Federal Republic of Nigeria".
The SEC claim it's an "illegitimate business" that promises investors 'a monthly investment return of 30 per cent'.
The Commission hereby notifies the investing public that the operation of this investment scheme has no tangible business model hence it's a PONZI SCHEME where returns are paid from other people's invested sum.

Also, its operation is not registered by the Commission.
Whether any further action is taken remains to be seen.