Nigerian scammers want govt to legalize MMM Global Ponzi scheme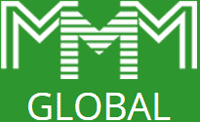 The MLM underbelly in Nigeria is set to get even more bizarre, with local scammers lobbying the government to legalize Ponzi schemes.
Investors who lost money after MMM Nigeria collapsed last month seem to be under the impression that, if legalized, Ponzi schemes won't collapse.
MMM Global affiliates in Abuja, the capital city of Nigeria
are planning to meet the lawmakers (to) submit a proposal for the amendment of the Banking and Other Financial Institutions Acts (BOFIA) to legalise the operations of (MMM Global) and similar money initiatives in the country.
"Money initiatives" in this context referring to Ponzi scams.
In order to lobby the government with a bill, local scammer Mike Chukwuma
said the MMM community in Nigeria would engage the services of financial experts and lawyers to draft a bill, which is aimed at amending the BOFIA law.
I can see it now. A financial expert sitting in his or her office when these clowns rock up…
Yo, we want your opinion on paying a 130% ROI perpetually.
Sure. What is your source of revenue?
The people investing.
So what happens when you run out of money?
…
…can you draft a bill or not? We'll pay you in MMM positions of course.
Chukwuma said the interactive meeting would take place as soon as the National Assembly reconvenes from the Christmas and New Year holiday.
Meanwhile in Ghana, just to the west of Nigeria, victims of MMM Global are demanding the government reimburse their losses.
After MMM Nigeria collapsed last month, scammers began promoting the scheme in Ghana.
Like Nigeria, Ghana appears to currently be a hotbed for Ponzi fraud.
Ghana's financial sector is currently struggling to recover from a major financial crisis involving Ponzi investment schemes.

Millions of Ghanaians have been denied access to their savings after investing in microfinance companies.

They had been promised huge returns on their capital over a short period of time, but now they're pleading with Ghanaian President John Mahama for a refund of their investments.
As part of a recent election campaign,
the incoming New Patriotic Party government promised to reimburse all who have lost money with these investments.
Oh dear.
What's even more worrying, is that rather than focus on stopping scams like MMM Global, the Ghanaian government is instead all but encouraging investment.
With the passage of the Ghana deposit protection bill, I am happy to inform you that the Bank of Ghana in collaboration with the German government will soon establish a deposit protection system in Ghana for the first time in our history.

This will ensure protection for small depositors and enhance the safety of the financial system," said Ghana's central bank deputy governor, Johnson Asiamah.
So uh, I invest in a Ponzi scheme and the government will guarantee my initial deposit?
How is that going to stop Ponzi fraud?!
MMM Nigeria has promised to reopen on January 13th. As MMM Global did in Zimbabwe after collapsing and reopening, MMM Nigeria is expected to collapse again shortly thereafter.