Nigerian government calls for arrest of local MMM Global promoters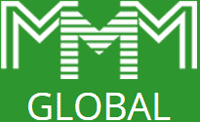 One by one MMM Global's local chapters in Africa have collapsed.
At the time of publication Nigeria the last major African nation MMM Global maintains a foothold in.
Rather than let the scheme collapse and investors lose all their money, as happened in Zimbabwe and South Africa, the Nigerian government has called for the arrest of local MMM Nigeria promoters before it's too late.
Nigeria's House of Representatives met on Wednesday and approved a probe into MMM Nigeria.
Simultaneously the lower legislative chamber
has mandated its committees on banking and currency as well as that of financial crimes to look into the matter and submit its report in four weeks.
Acknowledging the Bank of Nigeria's warning that MMM Nigeria was "fraudulent", House Representative member Saheed Akinade Fijabi claimed
the scheme entered the country this year, by capitalising on the high level of unemployment and poverty to deceive unwary Nigerians into falling prey to their antics.
The pro-active approach by Nigerian government, in contrast to that of Zimbabwe and South Africa, came about after lawmaker Bode Ayorinde's warning that
lawmakers should be concerned because they will likely be inundated with petitions if the scheme goes burst.

"When the business goes burst, it is the same House that people will flood with petitions."
Along with passing a probe resolution, the House of Representatives also 'called on law enforcement agencies to track down promoters'.
Those behind the venture are not known to the Nigerian regulatory agencies, including the Central Bank and the Nigerian Deposit Insurance Corporation.

The business is also said not to have been registered with the Corporate Affairs Commission, making it difficult to identify its promoters.

An Enugu lawmaker, Dennis Amadi, said the House should save Nigerians from themselves, because the collapse of MMM could make many commit suicide.

"The House will not wait until these crooks defraud Nigerians of billions of naira or until people start committing suicide," Mr. Amadi said.
The Economic and Financial Crimes Commission have begun an investigation into MMM Nigeria, with the House of Representatives expecting a report within four weeks.
Stay tuned…