Another 8000 BTC tracked down by MTI liquidators

Mirror Trading International's liquidators have tracked down another 8000 bitcoin.
Whether liquidators will be able to recover the identified 8000 BTC is unclear. As per a July 2nd Moneyweb report citing correspondence with the MTI liquidators;
An additional 8 000 bitcoin at current market prices is worth about R4 billion.

Liquidators believe they will be able to track down more of the estimated 29 000 bitcoin that flowed into MTI.
Where the 8000 BTC has been tracked down to is not revealed. Approximately 1200 BTC was recovered from one of MTI's trading accounts back in March.
MTI was approved for final liquidation earlier this week. Clynton Marks and other MTI net-winners have until August 31st to file any objections.
Once those objections have been dealt with, MTI's liquidators "will be hunting down what they believe is undue enrichment" from MTI's net-winners.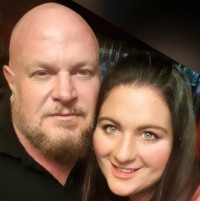 Clynton and Cheri Marks (right), who are believed to owned and operated MTI, are two of the Ponzi schemes primary beneficiaries.
Other MTI net-winners were revealed in a data leak back in January.
Since raiding the Marks' residence and MTI's South African offices late last year, South African authorities have taken no further action.
MTI's victims are instead forced to rely on civil liquidation proceedings.
Joint liquidators Riaan van Rooyen are urging MTI victims to file claims.
Unlike recovery scams that target victims of Ponzi schemes, liquidators have reassured MTI's victims filing a claim will not cost them anything.