MTI CEO Johan Steynberg now "missing"

Less than twenty-four hours after claiming CEO Johan Steynberg was abroad working on servers, Mirror Trading International now claims they haven't heard from him since December 14th.
The revelation was made via an email sent out to MTI affiliates a few hours ago.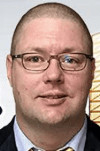 As per the email;
Johann Steynberg our CEO left South Africa on the 3rd of December for business. There was regular contact throughout the days with Johann providing us with updates and information.

On Monday 14th of December Johann had been processing withdrawals trying to clear the backlog.

Nerina (Johann's wife) then received a communication to say he was going for some dinner & would later continue with the withdrawals. (He had processed over 3000 withdrawals prior to this message to Nerina)

Approximately 13 hours later Clynton Marks and Nerina (Johann's wife) received an automated emergency email to say that Johann had not logged into the MTI system for 12 hours.

This security protocol email provided critical info for the team to start the process of working without Johann. (Up till that point Johann was the only one with authority to deal with the broker & technical team).

Up till today we have not heard from Johann again. We are extremely worried and a missing persons case has been filed.
Take most of that with a grain of salt. What does appear verifiable factual is Johan Steynberg fled South Africa and is now in hiding.
When combined with claims of hacking, Steynberg's disappearance fits your typical exit-scam theater.
Looking forward MTI is stringing investors along with nonsense about brokers (MTI didn't have a broker, Trade300 was a website set up by Steynberg), with no further updates till Monday.
As it stands today the technical team is back on track and actively assisting us. We have provided the requested documents to the broker to establish our ownership of the account at this stage.

This is a lengthy process. Unfortunately, being a weekend, we cannot expect further communication from the broker until Monday.
That gives Cheri Marks just over 24 hours to continue to the narrative and come up with more excuses.
It's worth noting this exact same exit-scam model was used by Marks to wind up her previous Ponzi scheme, BTC Global Team.
BTC Global Team was a 14% a week ROI Ponzi that launched in mid 2017.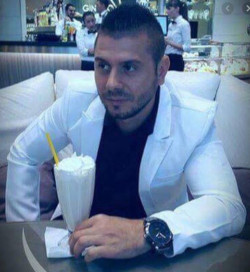 The "Johan Steynberg" BTC Global Team equivalent was Steven Twain. Nobody ever met Twain, nor did he appear on any audio or visual media.
The only evidence of Twain existing was a lone photo of some schmuck sipping a milkshake (right).
Further research revealed Twain's digital footprint began around the same time BTC Global Team launched.
By mid February 2018 BTC Global Team had collapsed.
No one has had any contact with Steven Twain for over 24 hrs.

The leaders continue to actively try and connect with but have had no luck.
Sound familiar?
The next day this story was pushed out to BTC Global Team affiliates;
No one has had any contact with Steven Twain for over 24 hrs.

The leaders continue to actively try and connect with but have had no luck.

Speculations and accusations do not help anyone andrew [sic] own't change the current situation.

In light of this unexpected situation the leadership and admin remain cautiously hopefully that there is a perfectly normal explanation for this delay and we sincerely hope to have more answers tomorrow.
We imagine at some point Cheri Marks will come up with a similar story for Johan Steynberg.
BTC Global Team, whose affiliates had been unable to withdraw for some time prior to Twain's "disappearance", didn't resume operations.
Although never confirmed, it is believed BTC Global Team was in fact run by Cheri Marks (then Cheri Ward) and Andrew Caw.
South African police would eventually peg BTC Global Team investor losses at $80 million. A criminal investigation was launched but unfortunately didn't go anywhere.
Had South African law enforcement have dealt with Cheri Marks and Andrew Caw in 2018, perhaps Mirror Trading International investor losses could have been avoided today.
Materially there is only superficial differences between BTC Global Team. Both were bitcoin Ponzi schemes.
With MTI Marks got an actual person to front the scam, having learnt a fictional owner quickly raises unanswerable questions.
What I suspect has happened is Steynberg has been paid off and gone into hiding. Where is anyone's guess.
What Steynberg's disappearance is intended to create is plausible deniability for Marks, which is probably what's going to play out next week.
In other words, MTI's collapse will be blamed on the "Steynberg abandoned us" boogeyman.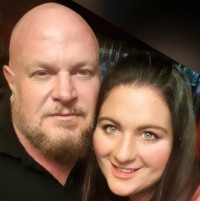 If they act quickly, South African authorities have a window of opportunity to hold Cheri and Clynton Marks (right), and the rest of the top local MTI promoters accountable.
That's where you'll find the bulk of MTI investor funds still able to be recovered. Bank accounts can be frozen, assets seized etc.
Of course with crypto being crypto, you're going to have to throw a few people in prison for contempt before MTI's scammers start squealing. But it is possible.
If MTI investor losses are high enough, Steynberg can be dealt with in time through Interpol and/or cooperation with foreign law enforcement.
Update 7th January 2022 – Brazilian authorities have arrested Johann Steynberg on an Interpol issued warrant.