FTC wants Eric Pinkston held in contempt over bitcoin liquidation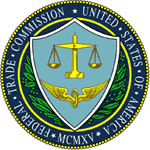 Eric Pinkston seems to think he can pull a bitcoin fast one on the FTC.
Evidently the regulator has had enough. In an April 26th filing, the FTC has asked Pinkston be held in contempt.
As part of an FTC lawsuit filed against Pinkston for promoting fraudulent schemes, he was ordered to liquidate any held cryptocurrency.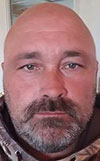 Pinkston (right) and his fellow defendants were given the opportunity to argue against liquidation. They did and lost.
That was finalized back in October 2018. As of April 2019, the FTC writes;
Defendant Pinkston failed to comply with the Order to Liquidate.

Specifically, Defendant Pinkston has failed to state or show proof that he has complied with the Order.

This Court should find Defendant Pinkston in contempt for failing to comply with the Order.
The FTC argues Pinkston has "wilfully failed to comply" with the liquidation order, and has requested a show cause hearing.
Back in January Pinkston's lawyers tried to quit but were denied by the court.
Reasons cited for the withdrawal suggested failure to fulfill financial obligations on Pinkston's behalf.
The court denied the withdrawal, pending the appointment of replacement counsel.
To date there's been no indication on the case docket to suggest Pinkston has found new counsel.
Pinkston, along with co-defendants Scott Chandler, Louis Gatto and Thomas Dluca, are facing a criminal trial on September 16th.