Johann Steynberg spent 2021 banging a Brazilian mistress

Following Mirror Trading International's collapse in late 2020, CEO Johann Steynberg fled South Africa for Brazil.
Authorities eventually caught up with Steynberg and arrested him late last month.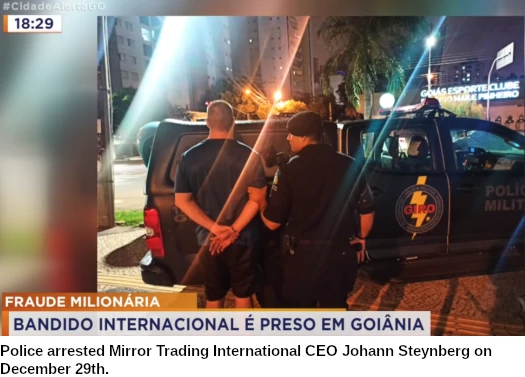 Steynberg managed to evade authorities on account of him having at least three fake IDs.
We now also now Steynberg spent 2021 living on stolen bitcoin and banging a Brazilian mistress.
The awkward revelation was reported by Brazilian TV station Record TV Goias on January 4th.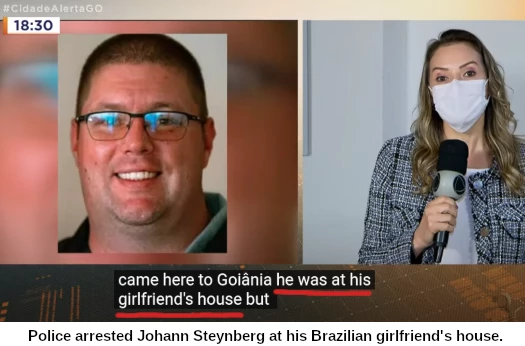 When Steynberg fled South Africa he left behind Nerina Steynberg, his wife. The couple have been together for at least fifteen years.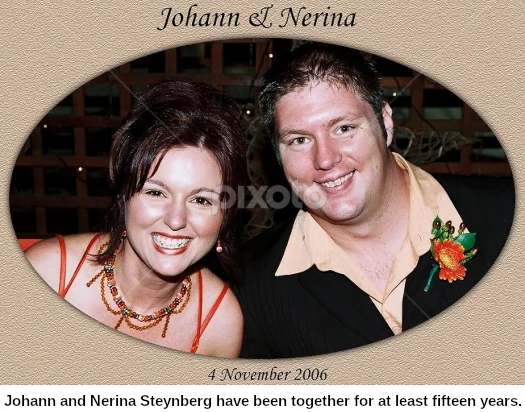 Police caught Steynberg after his use of a false ID raised suspicion. A local reported Steynberg to police, who then launched an investigation.
Record TV Goias report Steynberg was arrested staying at his Brazilian mistress' residence, where he had been staying.
Police confiscated laptops, IDs and other personal documents.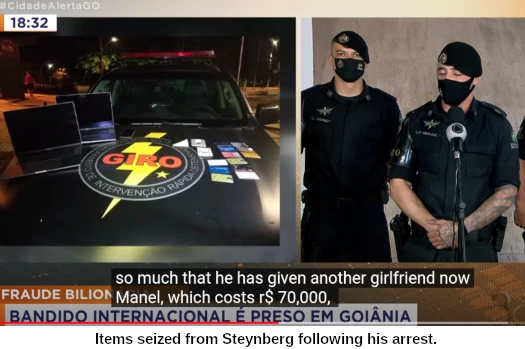 Record TV Goias' report suggests Steynberg had lavished at least R$70,000 in gifts on his mistress (~$12,000 USD).
Steynberg's own initial residence in Brazil is believed to have been a hotel in Sao Paulo. Auto-translate might be playing up but it sounds like he'd since purchased multiple properties, one of which housed a private jet.
One of Record TV Goias' reporters expressed surprise at Steynberg's arrest. He stated Steynberg had a "good boy face" and didn't look like your typical scammer.
(Steynberg) came from South Africa with money in his pocket. He arrived in Brazil, travelled to Goiania, the city of the most beautiful women in Brazil and got a girlfriend.
In the aftermath of Steynberg's arrest, there has been no confirmation whether it was the US or South Africa who requested the Interpol warrant against him.
Owing to South African authorities doing nothing throughout 2021, it is suspected Steynberg was arrested at the behest of the US.
The FBI confirmed an interest in the Mirror Trading International case last August.