~1200 BTC recovered from Mirror Trading International

South African authorities have recovered approximately 1200 BTC, held in an account belonging to Mirror Trading International.
The account was held with FXChoice, who MTI appear to have hoped to launder the stolen funds through.
MTI's relationship with FX Choice came to a head last August.
The broker sensationally dumped MTI and revealed, despite assertions, that MTI had engaged in very little trading.
Certainly nowhere near enough to explain returns offered through MTI's passive investment scheme.
Rather it seems MTI was using FX Choice to store stolen invested funds, presumably to transfer elsewhere at a later date.
What we didn't know was that in addition to booting MTI, FX Choice also froze stored bitcoin.
As part of civil liquidation proceedings against MTI, and with permission of the FSCA, FX Choice has emptied out an MTI account holding 1200 BTC.
The bitcoin was transferred into the account last June, two months before FX Choice booted MTI and froze the account.
As reported by Jan Vereulen at MyBroadband;
"The FSCA have authorised the dispersal of MTI's frozen funds at FXChoice to the appointed liquidators," FXChoice said in its statement.

"We confirm that the transfer has now been completed and we consider the matter closed."
FX Choice haven't revealed who from MTI transferred the bitcoin to them.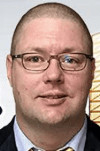 FX Choice however have previously claimed MTI's accounts were initially opened by Johan Steynberg (right).
The accounts were later converted to "corporate status".
This likely narrows down the transfer of bitcoin into FX Choice by either Steynberg or Clynton Marks.
I haven't really been following or reporting on the MTI liquidation proceedings, as I viewed them as a waste of time.
I'm not familiar with South African law but I'm still at a loss as to why the FSCA and enforcement equivalents can't handle the case themselves.
This would include setting up a Receiver or Trustee, which is what the liquidation proceeding seems to mimic anyway (albeit kept at arms length from regulators).
Anyway with the goal of victim recovery, hopefully there's no red tape behind liquidation of the recovered bitcoin.
Last August bitcoin was hovering between $10,000 to $12,000. 1200 BTC came to $12 to $14.5 million.
Today that same amount is worth around $70 million.
The catch here is whether or not liquidators will work with bitcoin or USD. Ideally invested amounts should be calculated in USD at the verifiable time of investment into MTI.
For the sake of simplicity when an affiliate claims to have obtained BTC should be disregarded.
Minus the USD equivalent of BTC paid out (valued at the time of the payout(s)), distribution should thus be calculated as a net transfer of USD in or our of MTI.
As of yet though there has been no official word from MTI's liquidators as to how they will proceed.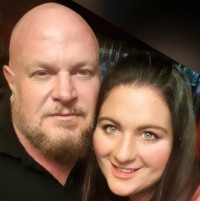 Meanwhile sadly there appears to be zero progress in bringing Johan Steynberg or suspected MTI owners Cheri and Clynton Marks (right) to justice.
Steynberg is still MIA, as is the money the Marks stole through MTI. Last I heard the Marks were still living comfortably in South Africa.
Despite raiding MTI's offices and the Marks' residence, likely gaining more than enough to charge them in the process, no further action has been taken by South African authorities.
The Marks' cryptocurrency related fraud in South Africa dates back to BTC Global.
Despite a still-open criminal investigation being launched as early as March 2018, again South African authorities have refused to hold the Marks accountable.