New MTI leak blows open Ward's "we are victims" lies

A new Mirror Trading International data leak has blown open claims the Marks family are Ponzi victims.
The leak, hosted on HitHub and uploaded by "Anonymous", lists Mirror Trading International's top 200 earners.
Whereas the first leak presented data up till mid September 2020, the new leak appears to be dated on or around late December.
If a name on the new leak is clicked, an emulation of Mirror Trading International's backoffice provides more detailed information.
Also of note is that the first leak omitted or masked the Marks' positions and money stolen.
As per the new Anonymous leak, here are the top twenty earners in Mirror Trading International as of late December 2020:
Clynton Marks – 532.39 BTC (currently $21.95 million)
Ignatius Michael Bell / Astriexx111 – 334.89 BTC ($13.81 million)
M Bell – 205.68 BTC ($8.48 million)
George Beetge – 150.91 BTC ($6.22 million)
Clynton Marks – 148.8 BTC ($6.13 million)
Nico van der Merwe – 126.72 BTC ($5.22 million)
Johann Steynberg – 118.66 BTC ($4.89 million)
Cheri Marks – 86.33 BTC ($3.56 million)
Sean Logan – 85.57 BTC ($3.52 million)
Nico Boshoff – 79.02 BTC ($3.26 million)
Trevor Floyd – 74.80 BTC ($3.09 million)
Crypto Analyzer (aka Gary Jeremiah Handley) – 64.83 BTC ($2.68 million)
Rich Simmonds – 61.84 BTC ($2.55 million)
GSP – 53.73 BTC ($2.22 million)
Gerhard Van Zyl – 53.28 BTC ($2.20 million)
Gerald Lassen – 52.96 BTC ($2.19 million)
Luciano Inzunza – 51.55 BTC ($2.13 million)
Peter Muller – 43.60 BTC ($1.8 million)
Usher Bell – 41.56 BTC ($1.71 million)
Marinus Bell – 39.93 BTC ($1.65 million)
By position 179, earnings have dropped off to 0.05 BTC. A series of deleted accounts follow, suggesting only 179 MTI affiliate investors stole money.
As I write this MTI's website boasts of having 90,000 members.
The two primary take-aways from the Anonymous data is firstly who is this Ignatius Michael Bell character and why does he hold so many of the top positions?
Update 9th January 2021 – Reader "John" in the comments below has shed some light on Ignatius Bell.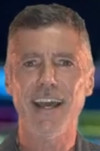 As per an MTI marketing video uploaded on July 30th, 2020, Bell (right) cites himself as a friend of CEO Johann Steynberg.
I was introduced to this opportunity by Johann Steynberg. He gave me a call early, or mid 2019.
Being in with MTI's admins certainly explains why Bell has so many stacked top positions.
Curiously, since MTI has collapsed Bell appears to have gone underground, along with what he stole. /end update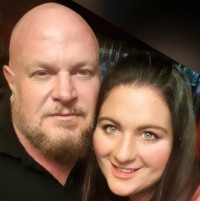 Secondly together the Marks (Clynton and Cheri, husband and wife), have made off with 767.52 BTC.
Today that haul is worth $31.9 million dollars.
Mirror Trading International's CEO, Johann Steynberg, comparatively only made 118.66 BTC ($4.9 million).
Perhaps more egregious than the money they stole, is the Marks family now trying to play themselves off as unsuspecting victims.
In response to one MTI victim referring to the Marks family as "lying stealing scam artists" (and rightfully so in my opinion), Charlie Ward threatened him with violence.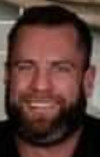 Charlie Ward (right) is Cheri Marks' brother.
So wrote an investor going by Duane Hall in a Mirror Trading International chat group;
Very interesting phone call I received from Charlie Ward last night over messenger after him reading one of my comments calling him and his sister out for being lying stealing scam artists.

Charlie proceeded to threaten me, telling me he will drive to the Free State and "sort me out", which he claims he is quite capable of doing because he is physically "better conditioned than I am".

I asked Charlie if he was going around phoning everybody who was calling him out and he basically told me that he would use any measures to confront people who badmouthed his family, even if it meant resorting to violence.

Interestingly Charlie also him and his sister Cheri are completely innocent, and are in fact victims of this scam too, stating that htey had no idea of Johan Steynberg('s) intentions, that they themselves lost millions of rand, and they are infact working with the SAPS and the Hawks to investigate MTI and track down John Steynberg.
On paper Charlie Ward, aka Charles Ward, was on Mirror Trading International's Board of Directors and held the position Head of Strategy Implementation.
On January 4th Moneyweb reported that the FBI has joined an international criminal investigation into Mirror Trading International.
According to legal advisor Hendrik van Staden, speaking on a recent webinar with US lawyers on recent developments on the case, the US Federal Bureau of Investigation (FBI) has started monitoring the scheme, which stopped paying out members' requests for withdrawals in early December.
As I understand it the Marks family have fled their residence in Gauteng.
In an MTI leaders Zoom recording dated December 22nd, at [12:26] Cheri Ward claims a warrant has been issued for her and her husband Clynton's arrest. Their current whereabouts and status are unknown.
Johann Steynberg, last believed to have fled to Brazil, remains at large.
On December 17th the FSCA announced its investigation into MTI was "near completion". There have been no public updates since.
Update 10th January 2021 – I originally thought the second leak data was good up until mid November.
I've since been informed it's accurate up until late December (around the 20th).
Update 16th January 2021 – The video webinar referenced in this article has been deleted from YouTube sometime over the past 24 hours. Unfortunately I wasn't able to find a reupload