Malaysian authorities still investigating MBI International fraud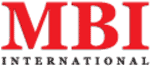 MLM Regulation appears to be a bit ass-backwards in Malaysia.
After seizing over $40 million dollars and arresting MBI International founder Teddy Teow, Malaysian authorities released him and claimed they were still investigating.
Now the Domestic Trade, Cooperatives and Consumerism Ministry  has provided an update on the situation.
According to Minister Datuk Seri Hamzah Zainuddin, even though Teow was arrested, the regulator
can't simply accuse anyone despite receiving reports from several quarters. We have to carry out thorough research.

The investigation is not carried out only by KPDNKK but also other agencies such as Bank Negara and the Attorney-General's Chambers.

This is to ensure that when we take action, it would be within the laws of the country.
Seems a bit strange to me to seize funds and make an arrest, and then claim to be doing more research.
Surely the conclusion that MBI International was a Ponzi scheme had to be reached before authorities moved in?
After being released, the whereabouts of Teow are unknown. He hasn't been seen or heard from in public since.
How long Malaysian authorities need to continue investigating is also unclear. Here's hoping this doesn't turn into another uFun Club.