Jan Gregory issues death threat against BehindMLM's Oz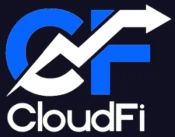 Jan Gregory's Ponzi empire is falling apart.
In what appears to be retaliation against ongoing investigative reporting into fraud, Gregory has issued a death threat against Oz, editor and author of BehindMLM.
In a video uploaded to Jan Gregory's personal YouTube account on June 22nd, 2023, Gregory can be seen firing a weapon at a range.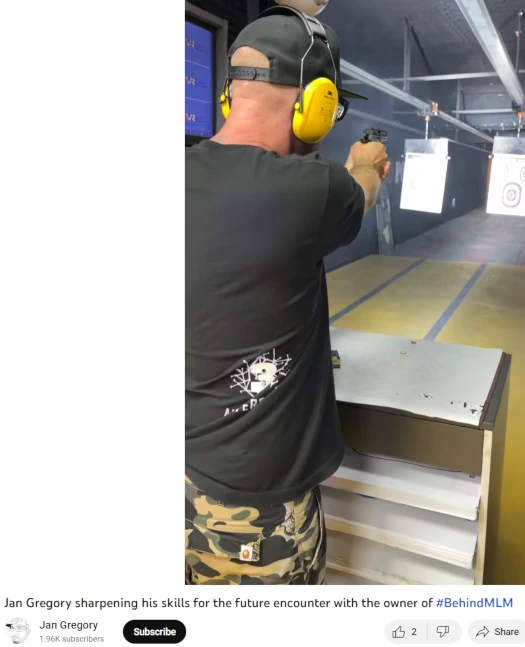 The title of the video is "Jan Gregory sharpening his skills for the future encounter with the owner of #BehindMLM".
The background track to Gregory's public death threat is "I Shot The Sheriff", by Bob Marley & the Wailers.
Jan Gregory, aka Jan Strzepka and Jan Gregory Cerato, is a serial promoter of Ponzi schemes.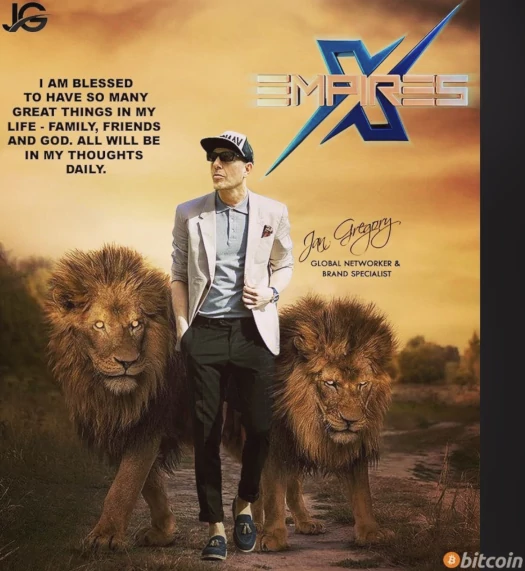 EmpiresX, a $100 million dollar Ponzi scheme, is just one of the many Ponzi schemes Gregory has promoted over the past few years.
EmpiresX's two admins were indicted on criminal charges in July 2022. They have also been sued by the SEC and CFTC.
After EmpiresX Gregory briefly ran his own Ponzi scheme in Canada. Gregory managed to defraud "at least $200,000" from "at least 16 investors".
Following an internal investigation, in April 2022 the Alberta Securities Commission found Gregory had committed securities fraud.
In September 2022 the ASC fined Gregory $165,000. Shortly thereafter, Gregory fled Canada for Dubai.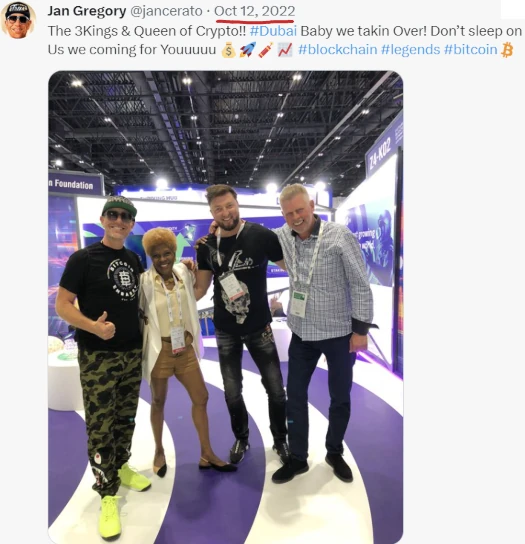 Once in Dubai, Gregory teamed up with Russians operating out of Dubai and/or Turkey to launch several MLM crypto Ponzi schemes.
So far these include Maxspread Technologies (collapsed), CoinMarketBull (collapsed), Vortic United, CloudFI and SureX.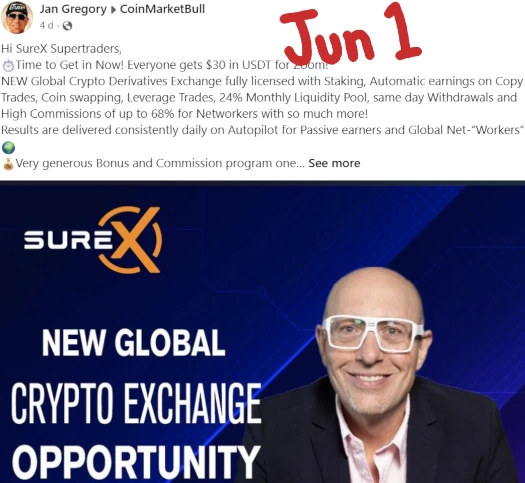 California's Department of Financial Protection and Innovation issued a Maxpread Technologies securities fraud cease and desist on April 19th.
Whether there is a wider US investigation into Gregory's Ponzi schemes is unclear.
In fining Gregory for securities fraud, the ASC noted
Cerato poses a significant risk to investors and the capital market, and … that he "accepted little or no responsibility or regret and instead blamed others and exhibited contempt towards those who were harmed by his actions."
In the face of death threats from scammers, BehindMLM remains committed to researching and reporting in the interests of consumer protection.
Update 22nd June 2023 – Gregory has also issued a public death threat on FaceBook: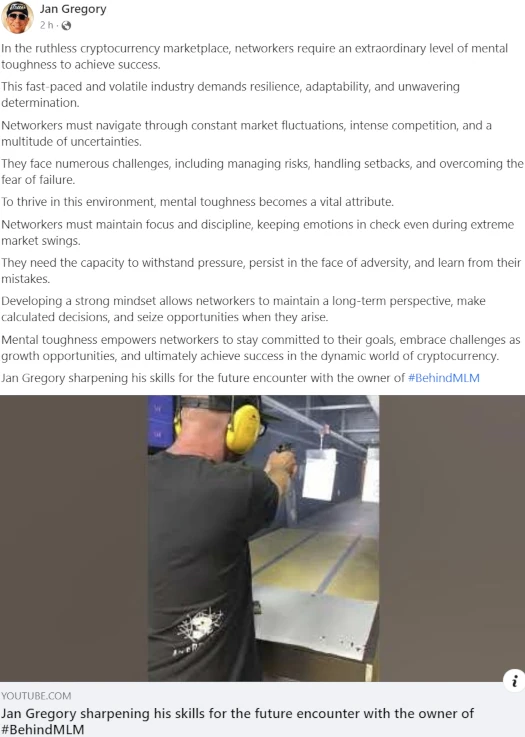 The above post was made on Gregory's personal FaceBook page on June 22nd, 2023.