James Ward settles JetCoin Ponzi fraud with CFTC

March 2022 saw JetCoin scammers Dwayne Golden, Mardy Eger and Gregory Aggesen arrested.
The trio were indicted on criminal charges related to their operation of the JetCoin Ponzi scheme. Simultaneously, the CFTC also filed paralell civil fraud charges.
What I didn't know up until today was the CFTC also investigated accomplice James Ward.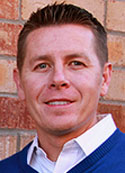 Ward (right) escaped indictment and arrest. He also escaped civil charges by the CFTC.
As per the CFTC's investigation into Ward;
In or around May 2017, Ward, together with accomplices, began doing business as JetCoin and launched the JetCoin website.

Ward drafted the JetCoin website's content. Ward also registered the JetCoin website through a registration company located in Arizona, to an address in Arkansas.

Ward, together with his accomplices, controlled the website and the purported investment opportunity presented by, and were principals of, the JetCoin scheme.

Customers were promised guaranteed profits based on trading of Bitcoin, a virtual currency that is a commodity in interstate commerce, done by a team of professional traders or by recruiting additional customers into the purported investment opportunities.

However, the purported investment opportunity was, in fact, a Ponzi scheme in which payouts of supposed profits to customers in actuality consisted of other customers' misappropriated funds.

Instead of trading customer investments, Ward and his accomplices misappropriated many of the Bitcoin for themselves.
BehindMLM reviewed JetCoin in June 2017, correctly identifying it as a Ponzi scheme.
When Ward became aware of a separate FTC investigation into a JetCoin promoter in 2018, he colluded to delete subpoenaed evidence.
On or about June 5, 2018, one of Ward's accomplices received a subpoena from the Federal Trade Commission in connection with an investigation concerning at least one promoter of JetCoin.

That accomplice solicited Ward's advice on how to respond to the subpoena. Ward advised that accomplice to delete any documents related to JetCoin on the accomplice's computer and provided instructions on how to do so, at one point explaining that that accomplice should search "jet" in his emails and delete all the results.

Ward also told that accomplice on several occasions that, in his view, the accomplice should either light his computer on fire or throw it in a lake.

In the end, that accomplice was able to delete the contents of his computer, and submitted the cleaned computer to the FTC on or about June 27, 2018.
All in all JetCoin scammed consumers out of ~$21.7 million. Ward and his accomplices misappropriated $7.8 million, of which Ward himself received $509,000.
Rather than defend himself against the CFTC's allegations, Ward opted to settle the CFTC's then preliminary case.
Ward's settlement order was issued by the CFTC on March 8th, 2022. As part of Ward's settlement, he admitted to all of the CFTC's findings against him.
Ward was also
permanently prohibited from, directly or indirectly, engaging in trading on or subject to the rules of any registered entity, and all registered entities shall refuse Ward trading privileges.
As to disgorgement and a civil penalty, the CFTC is free to file for monetary relief whenever it sees fit.
Presently the CFTC's civil case against Golden, Eger and Aggesen has been stayed, pending the outcome of criminal proceedings.
I've been tracking JetCoin proceedings monthly but, since the April 2022 stay, there hasn't been anything substantial to report on.
James Ward, in violation of his CFTC settlement, continued to defraud consumers through Full Velocity.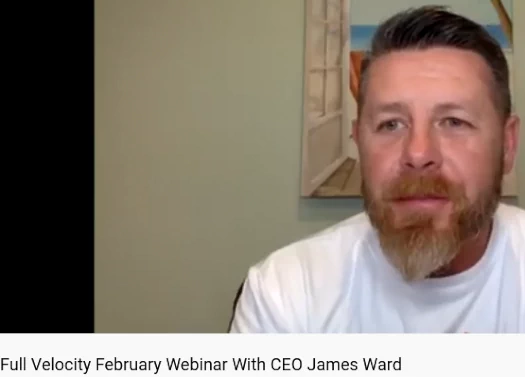 Launched in February 2022, Full Velocity was another purported crypto trading scheme.
Full Velocity collapsed in May 2022, generating upward of 90% losses for investors. Ward attempted to reboot Full Velocity in June 2022, however the reboot doesn't seem to have gone anywhere.
Full Velocity's website is still up but SimilarWeb is tracking negligible traffic.