Hyperverse added to UK's HyperFund securities fraud warning

Hyperverse has received its first securities fraud warning from the UK's Financial Conduct Authority.
The FCA was the first regulator to sound the alarm on HyperFund's fraud.
In March 2021, the FCA identified HyperFund as a " firm has been providing financial services or products in the UK without our authorisation."
The FCA's initial warning listed a HyperFund affiliate's marketing site. HyperFund's official website was added to the securities fraud notice in September 2021.
HyperFund collapsed and was rebooted as Hyperverse earlier this month.
On December 12th, the FCA added Hyperverse to their HyperFund securities fraud warning.
Kalpesh Patel, HyperFund and Hyperverse's suspected top net-winner, is from the UK.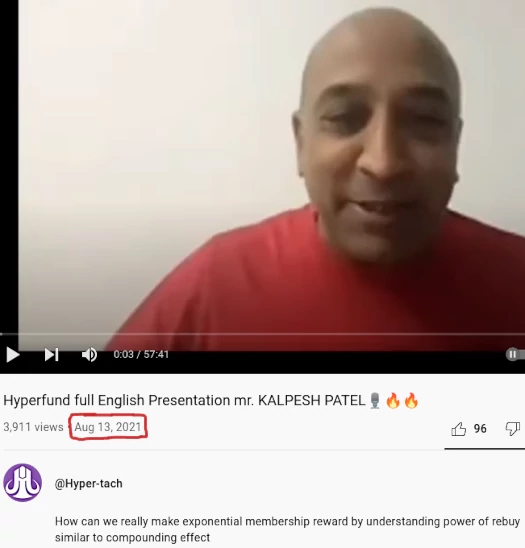 Patel has been promoting MLM scams for well over a decade. The biggest Ponzi scheme he was in to date is Zeek Rewards.
Patel has since fled to Dubai. He continues to promote scams to a mostly Hindi speaking audience back in the UK and India.