Gutemberg Dos Santos extradited to US from Panama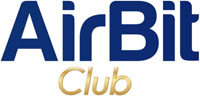 AirBit Club co-founder Gutemberg Dos Santos was extradited from Panama on November 25th.
The extradition was part of the DOJ's AirBit Club criminal case, which also names Renato Rodriguez as a co-conspirator.
Dos Santos and Rodriguez launched the AirBit Club Ponzi scheme in 2016.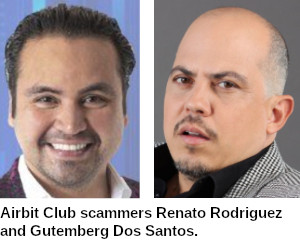 Rodriguez and Dos Santos were indicted earlier this year. The DOJ alleges the pair stole "at least $20 million" from AirBit Club victims.
As revealed by the DOJ In a November 30th press-release, Dos Santos has dual-citizenship with Brazil and the US.
DOS SANTOS was arrested on August 18, 2020, in Panama City, Panama.

Acting United States Attorney Audrey Strauss said:

"As alleged, Gutemberg Dos Santos played a key role in an international investment scam that promised extraordinary rates of return on phantom investments in cryptocurrencies, defrauding victims of tens of millions of dollars.

Thanks to HSI, Dos Santos is now in U.S. custody."

HSI Special Agent in Charge Peter C. Fitzhugh said:

"The extradition of Dos Santos reflects the determination of agents from HSI New York's El Dorado Financial Crimes Task Force to dismantle global criminal organizations, wherever the investigation takes us.

Utilizing our broad authorities and network of law enforcement partners, HSI will continue to hunt those who allegedly prey upon innocent citizens for financial gain."
Stay tuned for updates as we continue to track the case.