GSPartners rebrands as Swiss Valorem Bank after fraud warnings

GSPartners has rebranded as Swiss Valorem Bank.
The move follows several GSPartners related securities fraud warnings from financial regulators.
Swiss Valorem Bank is set up through Swiss Valorem Bank LTD and IBBP Pay Services LTD, both shell companies recently registered in Kazakhstan.
CoinX24 AG is also listed on Swiss Valorem Bank as a shell company registered in Switzerland.
There is no mention of GSPartners or owner Josip Heit on Swiss Valorem Bank's website, although the rebrand operates from the same "gspartners.global" domain.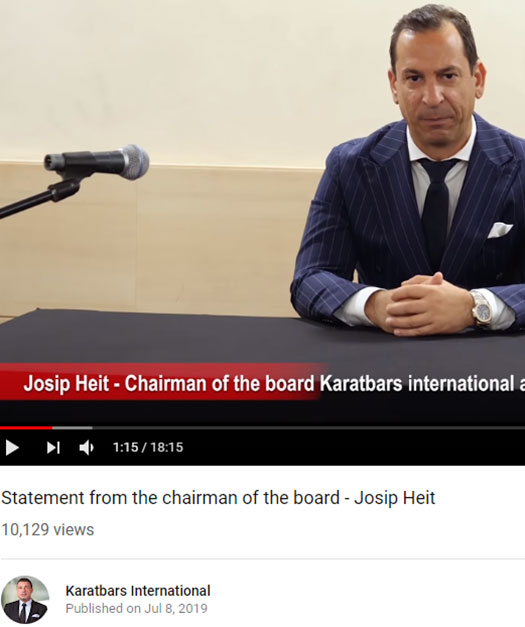 GSPartners is run by Josip Heit out of Dubai. Originally from Croatia, Heit is believed to hold a German passport.
Neither GSPartners or any off its associated shell companies have a physical presence in Kazakhstan.
Other branding on Swiss Valorem Bank's website includes GSB Gold Standard Group, GSBDSwiss, Swiss Value, Lydian World, G999 and SwissBenesse.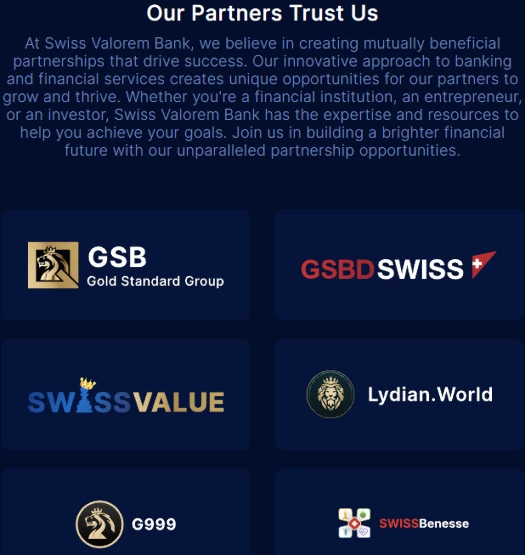 The new Swiss Valorem Bank website also fails to disclose GSPartners' metaverse certificates investment scheme, through which investors are pitched a 300% passive ROI over 18 months (click below to enlarge).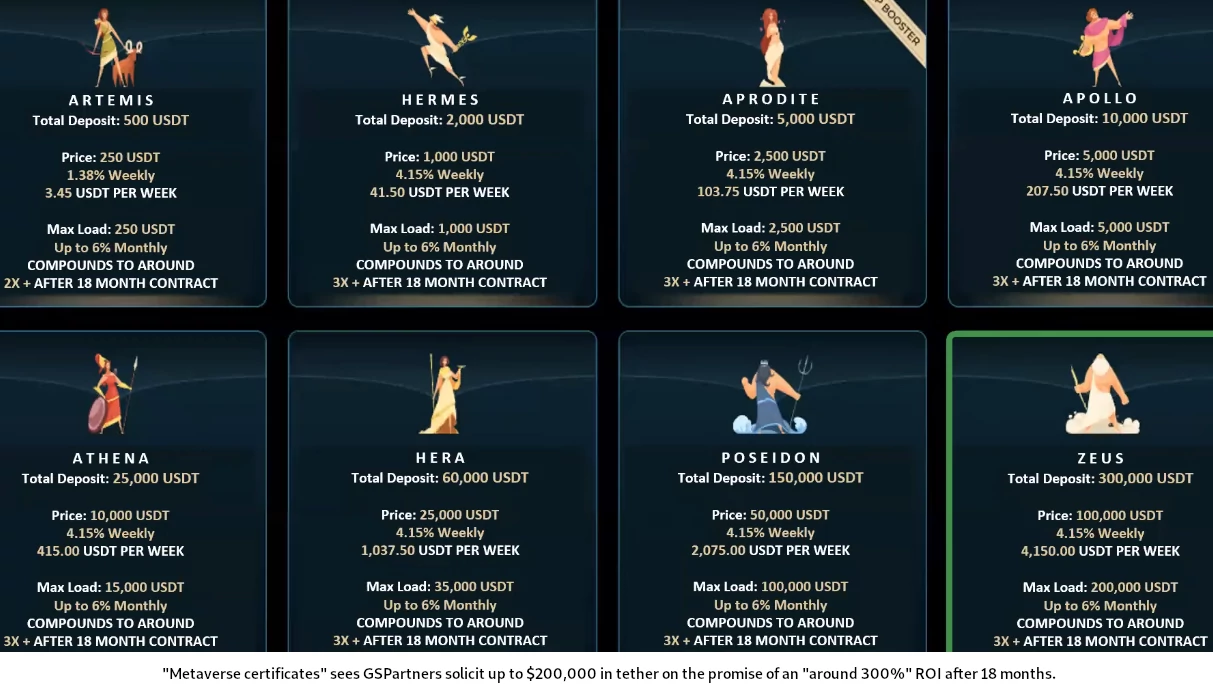 Back in June 2022 the Central Bank of Comoros issued a GSB Gold Standard Bank LTD banking fraud warning.
More recently Canadian authorities have taken action against GSPartners.
On March 9th Quebec's Autorite des Marches Financiers issued a GSPartners securities fraud warning.
The warning included a list of 52 domains associated with GSPartners and GSB Gold Standard Bank LTD, including the company's website and GSTrade.
On March 15th the Alberta Securities Commission added GSTrade and G999 to its investment caution list, advising the companies "appear to be engaging" in securities fraud "or may be scams".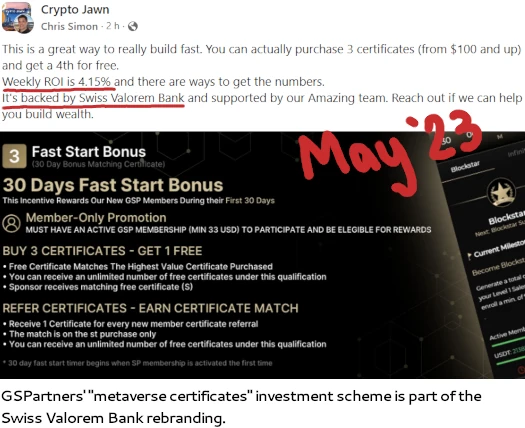 Neither GSPartners or Swis Valorem Bank itself are registered to offer securities in the jurisdictions they actively solicit investment in.
This includes the US, which makes up the bulk of GSPartners website traffic.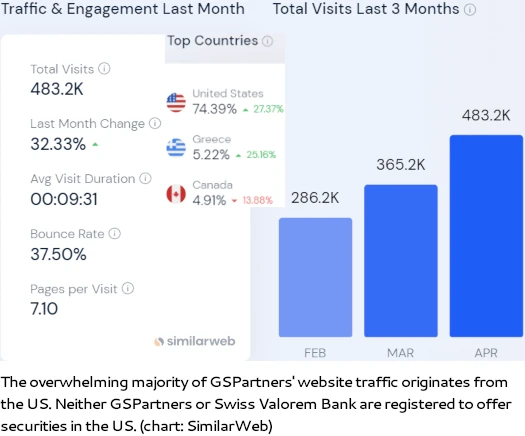 GSPartners' website traffic data corresponds with the majority of GSPartners and Swiss Valorem Bank investors being US residents.
With respect to regulation of MLM companies committing securities fraud in the US, the SEC warns that
any investment in securities in the United states remains subject to the jurisdiction of the SEC.

We are concerned that the rising use of virtual currencies in the global marketplace may entice fraudsters to lure
investors into Ponzi and other schemes.

Ponzi schemes typically involve investments that have not been registered with the SEC or with state securities regulators.
Pending further action by financial regulators or law enforcement, we'll keep you posted.