GCR Marketing closed as SEC investigation launched

About a fortnight ago we covered the closure of Global Currency Reserve.
The closure was announced by CEO Bob Wood on December 31st, via an email sent out to GCR affiliates.
Nexxus University was touted as a rebranded opportunity going forward, however this time with new ownership and management. Details have otherwise been sketchy.
Now in a Nexxus University webinar held a few days ago, a ton of information regarding the closure of Global Currency Reserve and formation of Nexxus University has been clarified.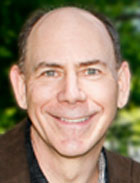 The webinar in question was held on or around the 9th of January, with Bob Wood (right) doing most of the talking.
And if you're wondering why Bob Wood is hosting Nexxus University webinars, when supposedly it's a new company with new ownership and management, here's how he explains it:
When I organized the new company, I also went out and organized the investors.

So the owners and the funding sources for the new company, I put that all together. Basically I own the company and brought in some people that are funding partners to provide the money.

The funding partners are involved in the networking side of the business. They provided the funds to build the new company.

Their reward for doing that has been in the marketing plan. They have favorable positions in the marketing plan.

They wanted to remain anonymous because they did not want any retaliation against them.

The (new) company is not located in the United States.

The (new) company, the banking relationships and the credit card processing will be located in Belize. Everything is (now) happening out of Belize because of regulation (in the United States).
In the webinar, Wood does not clarify how Nexxus University is a new company with him still at the helm.
The funding sources for the new company insisted on having a new management team to run the new company.
Nor does Wood disclose who the purported "new management" is.
As to the specifics of why Global Currency Reserve closed, Wood explains the primary reason was hacking, which in turn lead to the theft of 86 million GCR Coins.
GCR Marketing made the decision to close because it couldn't support itself financially.

When the coin went public, GCR Marketing as a company had several serious problems.

Number one, the price of the coin crashed. Number two, a hacker was attacking user's accounts inside and outside the system.

Because of that, sales had dropped to nearly nothing. And the company did not have the revenue to invest in the Nexxus development.
The crash of GCR Coin's value, Wood contends, was a result of sabotage by their developer.
Our very first GCR Coin was built back when we first started the company, by a consultant that we hired called Anthony.

We ran into a bunch of problems with Anthony, not being accurate, not disclosing information, not giving us information that we needed for the coin, not giving us the source-code.

We ran into all sorts of problems with Anthony, so we decided to hire a new consultant to build a second version of GCR Coin.

We went though an employment agency called Satoshi Talent. They helped us interview locate an experienced cryptocurrency developer that lives in Boston.

His name is Jason. I interviewed him, everything checked out so we hired him.

We paid him well to develop the new coin for us.

After we got the coin live, we got the coin public, then we discontinued using Jason. We were having some challenges with Jason also.

That was part of our experience with cryptocurrency, that there are not very many skilled cryptocurrency developers – so we kinda have to work with what we have out there.

This particular developer was very arrogant and was creating all kinds of problems.

He did not want to let us have anything to do with any of the source-code. He wouldn't let our developers access the source-code, so we had t terminate out relationship with him.

We eventually got all the source-code (and) during the audit we discovered that Jason had created a backdoor into that company wallet that was on the blockchain.

And he started siphoning coins out of the wallet off the blockchain.

From September 1st till November 30th, for a three month period, on almost a daily basis he was going into the wallet.

We documented all of this, we have all the proof on this, that Jason, our developer of our second coin, was stealing coins out of the company wallet that was backing the online wallet.

That was why we weren't able to send out any more coins, because the coins were all stolen out of the wallet. Jason stole 83 million GCR Coins.

The FBI has already been brought in and we're turning over all this research information over to them.

They will subpoena the records from the exchange and track down further information they need to prosecute.
The FBI aren't the only US regulator investigating matters related to GCR, with Wood revealing the SEC has launched an investigation of their own.
A few weeks ago GCR Marketing received letters … saying:

"We have received complaints about your company so we are now looking into your company.

Please send us all the information you have, all the communications, all the documents because we're looking into your company."
The complaints were likely tied to bank account closures, with GCR Marketing perhaps tripping money laundering filters in place (US banks are required to report suspicious activity to US regulators).
GCR Marketing had to open up ten different bank accounts over time, because the banks, they would look into what we were doing.

We'd open up an account, we'd give them all the information. We'd start doing business with them and then they'd start looking deeper into what we were doing and say, "Oh, you're doing cryptocurrency". And they would shut our account down.
Wood states the reason the banks gave him for the account closures is they were "trying to protect the consumer".
Meanwhile the status of the SEC's investigation into GCR Marketing is unknown, ditto how long they've been investigating the company for.
Upon receiving correspondence from the SEC, Wood sought guidance from MLM attorney Kevin Thompson.
Thompson purportedly told Wood 'things don't look good for GCR Marketing'.
That's why we are not in the United States, that's why we are in Belize.
Belize is a known tax-haven, with little to no corporate regulation.
I've obviously not privy to the specifics of the SEC's investigation into GCR, however comments by Wood on the webinar offer some clues.
A wallet on the blockchain that was basically a company wallet. That was a wallet that had the real coins on the blockchain.

The (GCR) online wallet was not on the blockchain. It was our own internal wallet.

We were managing everyone's coin and when they released them we would send them out to them.

The reality is the coins that we have on record in your online wallet do not physically exist n the blockchain.

They do not exist, the coins are not there any longer, those coins were stolen by the developer.
Within the context of a securities offering, GCR sold units in an online wallet that had nothing to do with GCR Coins.
Affiliates paid GCR for these units, with the value of the units purportedly pegged to the value of GCR Coins.
Trouble is, unless an affiliate "released" the units, GCR never converted them to coins. The units themselves were thus a securities offering, and to the best of my knowledge Global Currency Reserve never registered with the SEC.
Again, I don't know for sure, but I think that's a pretty compelling basis for an SEC investigation.
Remarkably the move offshore appears to be the only effort Wood has implemented to address unregistered securities concerns in Nexxus University.
The company now bundled "education packages" with affiliate investment in Nexxus Coins, however, as Wood explains:
All (Nexxus University) has done, is it has compiled most of the education that is out there on the internet.

It has organized it and put into a learning management system. It has organized lessons into various topics and various subjects.

It is existing content on the internet you can go and find yourself. (Nexxus University) doesn't have any unique knowledge that's not out there on the internet already.
But uh yeah, that Nexxus University affiliates are paying for the same education packages (full of freely available information) month after month, totally explains how it's not an unregistered security offering.
In addition to unregistered securities, you also have the issue of existing GCR Coins, the units GCR created for affiliates in their "company wallet" and outstanding commissions owed.
There are some people that still have bonuses that they haven't collected on, they're sitting in GCR Marketing.

Well GCR Marketing is closed out of business, it's out of money so it doesn't have any cash to pay out those bonuses in people's wallets.

Nexxus is going to honor those payouts in coins.
Also paid out in Nexxus Coins will be a match on actual GCR Coins still held by affiliates, and a double match on GCR Coin units that were recorded in the company backoffice.
Wood explains that
the new company is creating a new GCR coin, just like we did the first time.

When we had problems with Anthony, we had to create another coin so we could make good on all the commitments of that first coin.

We're doing the same thing again. We're creating another GCR Coin.
In addition to covering Global Currency Reserve affiliate losses, Wood claims the reasons behind the new launch were to
offer a simpler solution based on many experiences with GCR Marketing
to create a simpler comp plan
to implement simpler payment processing
provide a lower entry fee ($10)
elimate all the challenges and headaches of running a cryptocurrency company in the United States
The new company is located outside of the United States.

We've had a lot of challenges in the United States. They do not like cryptocurrency, they've caused all kinds of problems for us.
Confusingly, GCR Coin is being touted as a stand-alone currency and will continue on without GCR Marketing.
GCR Coin is alive and well and will be supported by the coin holder themselves. Nexxus will still support GCR Coins.

Theft of millions of coins that were then dumped on the market when we went public. That's something that just happened in the course of doing business.
I get how GCR Coin being publicly traded is a disconnection from GCR Marketing, but how the coin will continue on without the attached MLM opportunity escapes me.
Where's the value to non-affiliates? I mean what, you've got a bunch of GCR affiliates who snatched up the stolen coins when they were dumped… and they'll now sit on them in perpetuity hoping, by some miracle, that the price of them will somehow go up?
Riiiiiiiiiiight.
Logically speaking, if GCR Coins had any projected value, Wood and Nexxus University most certainly wouldn't be promising holders an equal amount of Nexxus Coins:
Everyone who is holding GCR Coins will receive the Nexxus Coin. So you will hold both coins. You will hold the GCR Coin and you can hold the Nexxus Coin.

The new coin is basically a clone of GCR Coin.
I really can't see GCR Coin not being abandoned in light of holders being given Nexxus "clone" coins.
And despite not having even launched yet (Wood claims he's still deciding on a Nexxus Coin developer), the value of Nexxus Coin going forward doesn't strike me as confident.
We are not doing any transacting in cryptocurrency in Nexxus University. We are only taking payments in on Visa and Mastercard, and we're doing our payouts with a traditional online wallet that'll have a Visa or Mastercard debit card tied to it.

It is traditional networking, no cryptocurrency transactions in (Nexxus) University.
The company that is selling Nexxus Coins to affiliates wants nothing to do with the coins, nor cryptocurrencies in general.
If Nexxus University themselves refuse to transact in cryptocurrencies (Nexxus Coin or otherwise), they're going to convince merchants to accept the coin how?
The Nexxus University webinar runs it at almost three hours, with the key take-away points from it summarized below:
Nexxus University is owned by Bob Wood, is claimed to not be a reboot despite Wood's involvement and admission Nexxus Coin is a GCR Coin clone
the SEC are investigating Wood and Global Currency Reserve
the Nexxus University compensation plan is stacked with preloaded positions by anonymous investors
Nexxus University is being run out of the US, but registered in the shady jurisdiction of Belize because of US regulations
Nexxus Coin is a GCR Coin clone with the primary purpose of recouping funds lost by affiliates who invested in the first two GCR Coins
Nexxus University is currently scheduled to launch in February, with a BehindMLM review pending.
Stay tuned…