Global Currency Reserve closed, GCR Coin sold off

GCR Coin was first touted when Global Currency Reserve launched back in July 2015. After repeated delays, GCR Coin eventually launched in August.
Following launch the value of GCR plummeted. A rally in late November saw the price rally but go into decline again over the following weeks.
Since mid-December the price of the coin has been relatively stable at around 0.00002 BTC.
Now, in an email sent out by CEO Bob Wood yesterday, it has been announced that Global Currency Reserve is closing. The GCR Coin itself meanwhile is being punted off to 'new ownership (and) management'.
Wood's December 31st email claims development of Global Currency Reserve and GCR Coin has taken place over the past 18 months.
The GCR Coin is now standing on its own as a legitimate cryptocurrency coin on the public market.

The GCR Coin is completely independent from the future of the GCR Marketing Company.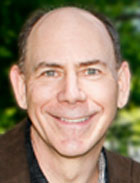 Claiming Global Currency Reserve has 'fullfilled its objective of creating and circulating the GCR Coin and taking it public', Wood (right) goes on to announce GCR Marketing Company 'will cease doing business effective 12/31/2015'.
Whether or not Global Currency Reserve affiliates had any indication the company was going to close its doors is unclear.
Looking forward, Wood advises
A new company with new ownership, management and marketing program will pick up the torch to carry the GCR Strategy forward.
Nexxus University is named as the "new" company, with a launch date of "the first week of 2016" given.
The Nexxus solution was planned to be delivered after the GCR Coin went public, dependent on funding from GCR Marketing to complete its development.

Due to several factors after the GCR Coin went public, the sales and corresponding revenue were not available to complete Nexxus development.

The new company will remain committed and supportive of the GCR Strategy and the development funding for the Nexxus solution.
From the sounds of it, Bob Wood has cashed out and sold GCR and the coin to whoever is running Nexxus.
Despite that, Wood claims to 'remain optimistic on the strategic direction of GCR'.
The long-term vision has not changed but the programs to get there have been refined out of necessity to changes in the business environment.

Stay tuned for further updates about the new program…
With GCR Marketing as an MLM opportunity little more than a recruitment-driven pyramid scheme, it'll be interesting to see what Nexxus come up with.
Perusal of the provided Nexxus University website reveals "a priceless opportunity" and "Cryptocurrency Mastery" being advertised for $49.95 a month
Empower yourself and your family with financial education for less than $1 a week with unlimited access to the Certification Program for an entire year.
Nexxus University appears to have an attached matrix-based affiliate income opportunity, with affiliates paid to recruit new affiliates into the scheme. Retail doesn't appear to exist, with affiliates who pay more each month paid a higher commission rate.
What any of that has to do with GCR Coin however is as of yet unclear. Ditto what effect Nexxus' acquisition will have on GCR Coin's current market value.