Gift of Legacy pyramid scheme warning from Russia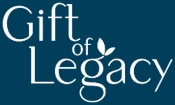 Gift of Legacy has received a pyramid scheme fraud warning from Russia.
As per the Central Bank of Russia's March 18th warning, Gift of Legacy exhibits signs of a "financial pyramid" scheme.
Gift of Legacy is a gifting scheme being run out of South Africa. Heading up promotion of the scam are Chris Hattingh and Candice Donadel.
The Bank of Russia's warning cites the domain "giftoflegacy.ru". The domain was used as a landing page targeting Russian speakers.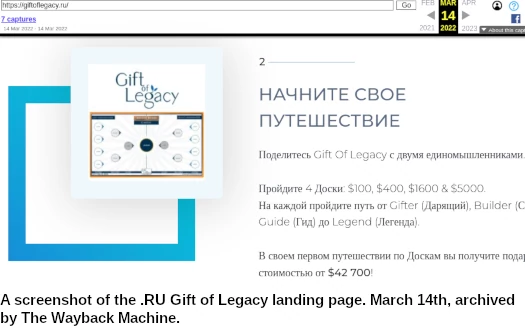 Potential Gift of Legacy victims were instructed to fill in an application form with account details, which was then manually imported into Gift of Legacy's actual website.
Sometime in the last week, likely after the owner(s) realized they were under regulatory investigation, the .RU Gift of Legacy domain was pulled.
At time of publication Alexa cites Russia as the top source of traffic to Gift of Legacy's website (54%).
Despite claims by Chris Hattingh that the FSCA rubber-stamped his scam, South African authorities have yet to take action.