Apostelos' sister and niece sentenced to probation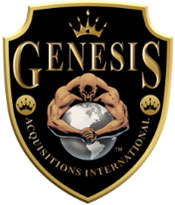 Although we knew various members of William Apsotelos' family had plead guilty in relation to the Genesis Acqusitions Ponzi scheme, we didn't really know much about their individual circumstances.
At a sentencing hearing on Wednesday, July 26th, it was revealed that William Apostelos' sister and her daughter "were in fear" of Apostelos and his wife.
Rebekah Fairchild (sister) and Rebekah Riddell (niece) both worked for Apostelos in "minor roles".
Apostelos' Ponzi scheme was busted in November, 2014. Spanning multiple companies, BehindMLM came to know about it through Genesis Acquisitions.
For their part in helping perpetuate Apostelos' Ponzi scheme, Fairchild and Riddell were charged with conspiracy to commit wire and mail fraud respectively.
Both plead guilty and faced up to five years in prison.
On the numbers side of things, Apostelos paid Fairchild $17 an hour and Riddell just $8.10. They don't appear to have directly received any stolen investor funds.
With respect to the pair working in fear or Apostelos and his wife, their defense attorney's stated
(Fairchild) was berated and browbeaten by Connie Apostelos on a daily basis.

Riddell's attorney, Adam Krumholtz, said his client was "was subservient to the whims of her uncle and aunt" and that she is "living with regret and remorse every day of her life."

Riddell described how William Apostelos dodged phone calls and gave the staff things to tell irritated clients.

Riddell said that despite talking to her attorney, who suggested she go to law enforcement, she did not do so: "I was scared."
Both Fairchild and Riddell had agreed to testify against Apostelos if his criminal charges went to trial. They also assisted investigators in "connecting the dots" with their investigation.
The prosecution recommended probation and on Wednesday the pair were sentenced to three years' probation.
Riddell and Fairchild were also ordered to pay $15,072 and $23,840 in restitution respectively.
William Apostelos was sentenced to fifteen years in prison earlier this month. His wife Connie has pleaded guilty and is up for sentencing on August 2nd.