Futures Trade further restricts withdrawals, new 200% ROI plan

Despite being only a few months old, Futures Trade is beginning to feel the Ponzi withdrawal crunch.
Hardly surprising when you consider the scam touted a 150% ROI in just 6 days.
As per a stream update featuring owner "Dylan Carnell" a few hours ago, Futures Trade is
limiting withdrawals to $10,000 a day (introduced earlier this week);
disabling weekend withdrawal requests;
reducing referral commission rates;
introducing a new 200% ROI in 15 days plan; and
increasing ROI maturity on its recently introduced "150% in 6 days" plan to 10 days.
In a bid to stave off the inevitable collapse, Futures Trade's 150% and 200% plans were introduced over the past week.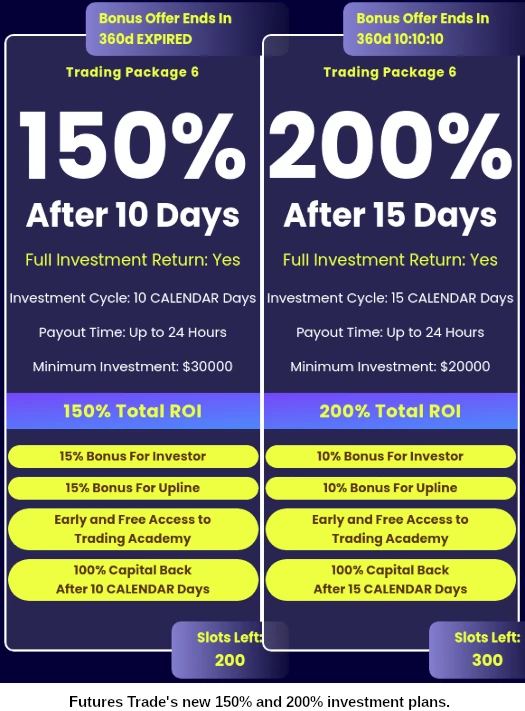 Minimum investment amounts are $30,000 and $20,000 respectively.
In related news there's been some interesting discussion on who Dylan Carnell actually is.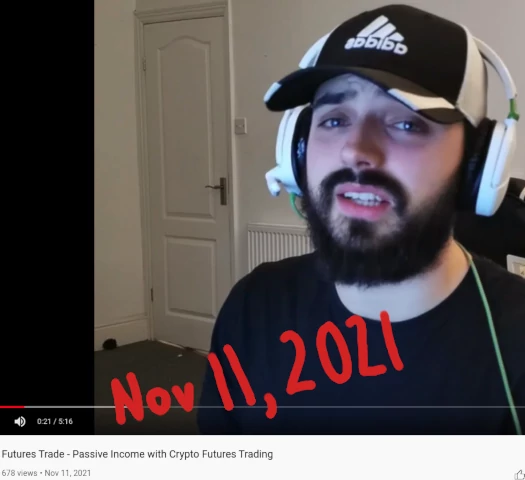 My suspicions were raised with the obviously purchased FaceBook account. Carnell's FaceBook account has no substantial content on it until recently.
The account also uses the URL string "DylanFutures", which makes no sense as it purportedly dates back to 2015.
Carnell's repurposed "failed gamer bro streamer" setup fits with him being an IT worker from England.
In Futures Trade marketing videos Carnell claims he's the only one trading. Looks like we have a random crypto bro who decided to get into Ponzi scamming.
Haven't 100% confirmed Carnell's identity though so I'm not presenting it as fact yet.
Regardless of who Carnell is or isn't, 200% every 15 days isn't going to last long. And that's on top of the returns being paid out across Futures Trade's other investment plans.
Update #2 24th January 2022 – Futures Trade has collapsed, with owner Daniel Clayton pulling a blockbuster five-part exit-scam.