FTC issues second COVID-19 warning to MLM companies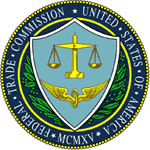 The FTC has issued a second COVID-19 warning to major players in the MLM industry.
This time around the regulator is citing examples of marketing fraud from Youngevity, Melaleuca, Isagenix, Juice Plus+, Plexus Worldwide and Vivri.
Specific examples of COVID-19 marketing fraud cited by the FTC include:
Juice Plus
A video promoting The Juice Plus Company that said, "There are a lot of people out there who have lost income … You may want to build a side income, you know, make $500 a month, $1,000 a month or more.

There's no ceiling on this. It's whatever you want it to be … What would you like this do to for you? … Maybe it could cover one of your bills, like a car payment.

Or enjoy more time and financial freedom. I can tell you those are both possible at the same time because I've been living that for the past eight years, and it's wonderful to be able to offer that to other people."
Plexus Worldwide
A social media post that said, "#VIRUS_CORONA Worried? I've been boosting my immune system for several years with high-quality Plexus supplements.

You can too! #Plexus provides excellent all-natural supplements that truly work. Be sensible –not fearful. Scientifically formulated & doctor-approved! Ask me!"
Vivri
A Spanish-language social media post promoting Vivri USA, LLC that said, "Take care of your health, your body, avoid many diseases many viruses, since this virus and many others are here to stay, coronavirus, influenza, flu, we should nourish our cells, our immune systems, reinforce it with the best nutrition system in the world …"
In addition to COVID-19 fraud, Isagenix and Juice Plus have also been cited for making illegal income claims. Melaleuca was cited only for illegal income claims.
Currently there is no scientific evidence that these, or any, products or services can prevent or treat COVID-19.

In letters alleging unsubstantiated earnings claims, the FTC reminds the companies about what constitutes a false or misleading earnings claim that would violate the FTC Act.
All six MLM companies have been sent warning letters, which they have forty-eight hours to respond to.
Meanwhile an accompanying FTC blog post has a blunt messagefor MLM companies and distributors engaged in this behavior;
Dear Multi-Level Marketer. Stop it. Stop all promotions that push your products by claiming they prevent or treat COVID-19.

Stop all misleading or unsubstantiated promotions that push your business opportunity by claiming people can earn substantial income peddling your products. The claims are unproven and deceptive.

Whether you or your distributors are making them, you're responsible. That means you could be breaking the law.
I imagine if these practices continue, sooner or later we're going to see another  major FTC takedown.