FomoEX Ponzi admins arrested in India (eOracle too)

Indian authorities have arrested three scammers behind the FomoEX Ponzi scheme.
What appears to be proactive regulation at first, might be tied to the collapse eOracle Ponzi scheme.
The scammers behind FomoEX have been identified as Raghavendra, Nagaraju and Shivamurthy. All three suspects reside in HSR Layout, a suburb in Bangalore, India.
As reported by the Indian Express;
Joint Commissioner of Police (Crime) Sandeep Patil said, "The economic offences wing detected another Ponzi scheme/chain-link scheme in HSR Layout… (they) promised more than 20 per cent returns and assured higher returns on getting additional members. Further investigation is on."

A police officer said, "The accused ran a firm named FOMOEX at a private hotel in Yelahanka. They claimed business presence in the USA, Singapore and China."
FomoEX only surfaced last month, meaning Indian authorities would have had to have acted fast to make the arrests.
This paragraph however suggests the investigation began prior to FomoEX;
It was also found that the accused had earlier cheated several people in a similar chain-link scam.
"Chain-link scam" appears to be the term Indian authorities use for cryptocurrency scams.
As reviewed here on BehindMLM, FomoEX was its own Ponzi scheme but also had ties to eOracle and HyperFund.
eOracle in turn was a reboot of Espian Global.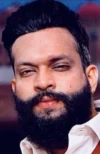 Espian Global and eOracle have ties to India through Karn Dwivedi (right).
Dwivedi began as Country Head for Espian Global. He became the face of the company when it rebooted as eOracle.
I suspected Raghavendra, Nagaraju and Shivamurthy were running eOracle too, technically making FomoEX the third reboot.
The Hindu confirmed Raghavendra, Nagaraju and Shivamurthy were behind Espian Global.
The accused had earlier floated a firm, ESPN Global Company, and duped many, a police officer said.
This in turn means they were behind the eOracle reboot too.
Dwivedi wasn't the only individual Raghavendra, Nagaraju and Shivamurthy hid behind.

Officially FomoEX is fronted by Stephen Meade (US, right) and David Hung (Singapore).
Whereas Raghavendra, Nagaraju and Shivamurthy were based out of India, Dwivedi relocated to Dubai at some point.
Regulation of Ponzi schemes in Dubai is non-existent. The UAE serves as a shelter for career scammers, making it the MLM scam capital of the world.
At time of publication eOracle's and FomoEX's websites are still up.
eOracle's official Facebook page was abandoned on September 6th.
Stephen Meade hasn't updated his Facebook page since September 18th. His last appearance for FomoEX was in a November 1st corporate webinar: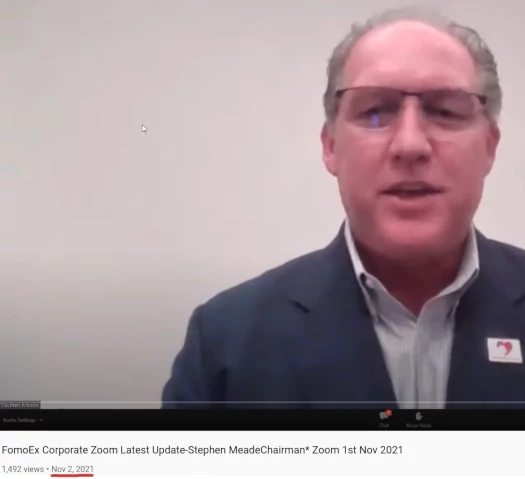 Meade's last known whereabouts was Dubai. Since the November 1st webinar, FomoEX has uploaded a series of Indian narrated stock footage marketing videos to its YouTube channel.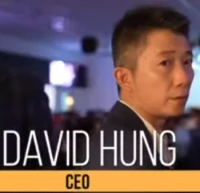 Little is known about David Hung.
HyperFund is run by Ryan Xu, who has ties to both Australia and China.
Xu and the rest of HyperFund's executives also fled to Dubai earlier this year.
Whether Indian authorities are investigating HyperFund is unclear. Ditto whether an arrest warrant has been issued for Karn Dwivedi.
Pending any updates, stay tuned…