Daniel Filho intends to plead insanity (DFRF Enterprises)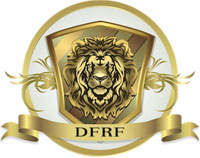 For the past couple of month, practically anything of interest in Daniel Filho's criminal trial has been filed under seal.
Filho founded and ran the DFRF Enterprises Ponzi scheme. He was arrested back in July, 2015 but has yet to stand trial.
The only information I've been able to glean thus far is that Filho is apparently suffering from mental health issues. This lead to him being declared legally incompetent last month.
A new filing on May 3rd now reveals Filho intends to plead insanity.
A Joint Status Report filed on May 5th probably has more specific information, but again was filed under seal.
A Status Conference was held on May 8th, at which Filho
agreed to voluntarily take medication.

The Doctor believes it will take at least two months for treatment take effect.
Another Status Conference has been scheduled for July 11th. If Filho is determined to be legally competent by then, a new criminal trial date will be set.
Stay tuned…
Update 22nd January 2018 – As per an Order of Excludable Delay filed on December 28th, Filho's competency determination has been extended until April 15th, 2018.
Update 24th May 2018 – A competency hearing scheduled for May 23rd has been cancelled.
On May 11th the DOJ filed an assented Motion for Excludable Delay.
The motion was granted on May 14th and on May 21st the scheduled May 23rd competency hearing was cancelled.
The case docket reads, 'matter to be rescheduled at a later date'.
Update 28th July 2018 – Daniel Filho has been declared incompetent to stand trial.
The DOJ expect the decision will result in criminal charges against Filho to be dismissed.