Daniel Filho declared mentally incompetant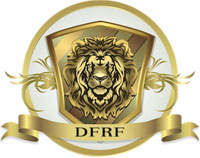 Daniel Filho's mental health issues, which appear to have only sprung up after he was arrested, have been stalling criminal proceedings for some time now.
Filho was arrested back in July of 2015 and criminal proceedings have been pending since.
Unfortunately the delays look set to continue, with a US Judge ruling Daniel Filho is officially mentally incompetent to stand trial.
As per Judge Gorton's March 28th order, Filho
presently suffers from a mental disease or defect (delusional disorder) that renders him unable to assist properly in his defense due to his mental incompetence.
The DOJ has requested an evidentiary hearing to explore the possibility Filho will be involuntarily medicated. Whether Filho is rejected treatment for the time being is unclear.
The evidentiary hearing is scheduled for April 26th, after which hopefully we'll get some answers.
In the meantime Judge Gorton recommended Filho be held in the Federal Medical Center, Devens in Ayer, Massachusetts.
Stay tuned…
Update 27th April 2017 – Not a lot of specifics to report on. A sealed Joint Status Report was filed and then the April 26th evidentiary hearing was cancelled.
A new hearing date has yet to be scheduled.
Update 28th July 2018 – Daniel Filho has been declared incompetent to stand trial.
The DOJ expect the decision will result in criminal charges against Filho to be dismissed.