Daniel Filho criminal case moved back to Massachusetts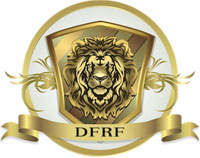 Late last week there was uncertainty on whether or not Daniel Filho would retain counsel in time for the next hearing in his Ponzi fraud criminal case.
According to the case docket report Filho did indeed find representation, with a "temporary appearance" entered in on the day of the trial.
Whether or not that means Filho has secured permanent representation going forward or not is unclear.
In any event the July 28th hearing was rather brief.
Filho first opted to waive provisions in the criminal code which bar any unnecessary delays in the case, before requesting the case be moved to Massachusetts.
The court accepted Filho's request and issued a warrant of removal for the state of Florida, meaning Filho will now stand trial in Massachusetts.
An initial criminal case against Filho was filed in Massachusetts back on the 25th of June. Filho's latest hearing was only being heard in Florida because he was arrested leaving a restaurant in Florida itself.
Moving the hearing back to Massachusetts makes sense, although I am surprised Filho himself put in the request. I'd have thought the DOJ would have seeing as their case against Filho was initiated in Massachusetts.
Looking forward, yesterday's hearing concluded with a Notice of a Criminal Transfer issued. Filho for now remains in custody until a new hearing date is set in Massachusetts.
Stay tuned…